Art & resistance: in support of justice for Palestine
Tuesday 5 December, 6.30pm-8.30pm
Menier Gallery, 51 Southwark Street, London SE1 1RU *
We hope you can join us for a very special evening of art, discussion and music to launch a unique exhibition and to raise funds for the ongoing struggle for justice for Palestinians.
*We regret that the venue is not wheelchair accessible.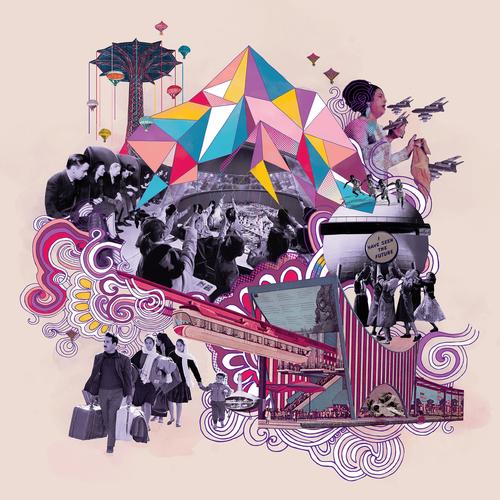 'Art & resistance: in support of justice for Palestine' will be more than an exhibition opening. With very special guests Ahdaf Soueif (Egyptian novelist and founder of the Palestine Festival of Literature) and Jacqueline Reem Salloum (artist and exhibition co-curator), we will explore the relationship between art and political struggle, and how we in the UK can show solidarity with the Palestinian struggle for freedom, justice and equality.
We will also be joined by several artists featured in the exhibition, including a music performance by Suhel Nafar and Omnia Hegazy.
Please note that entry is strictly by invitation only. RSVP by 10 November by contacting Asha Pond at apond@waronwant.org or 020 7324 5044.
---
Justice for Palestine 
50 years after Israel occupied the West Bank and Gaza Strip, it continues to maintain a brutal regime of control that imposes intense poverty and suffering on millions of Palestinians. Israel's indiscriminate acts of violence and human rights abuses against the Palestinian people include unlawful killings, destruction of Palestinian homes and villages, arbitrary detention, institutionalised discrimination, and psychological and physical violence on a daily basis.
War on Want has campaigned for justice for Palestinians for over 35 years, as part of our charity's mission to fight injustice, inequality and human rights violations. We support the call from Palestinian civil society to build a global movement of boycott, divestment and sanctions (BDS) against Israel until it complies with international law.
Israel's ability to maintain its brutal system of oppression relies on support from governments and companies around the world – your support enables us to bring that fight to the UK and continue running our hard-hitting campaigns to end the UK's complicity in Israel's continuing violations of international law.
On the night we'll be sharing our plans for stepping up the battle, and how you can help. Read more about our work for justice for Palestine. 
---
Memory Metamorphosis: an exhibition on Palestinian memory features artworks by established and emerging artists based in Gaza, Jerusalem and New York, inspired by interviews with Palestinians in the diaspora. Over 6 million Palestinians are estimated to be living in the diaspora worldwide; most were displaced or expelled over the past 70 years by war and occupation.
When a people's history, culture and existence are being altered or erased, holding onto their memories and creating their own historical record can be seen as an act of resistance.
Discover the artists:
Alongside this exhibition we will be showcasing Palestinian Workers, a powerful documentary photography series by award-winning photographer, author and film-maker Rich Wiles, who has been based in Palestine for many years. His work explores notions of home, identity, resistance, and has been published and exhibited widely.
You can see some of Rich's work here, for a project by War on Want and Addameer: Prisoner Support and Human Rights Centre to tell the stories of Palestinian political prisoners in Israeli detention.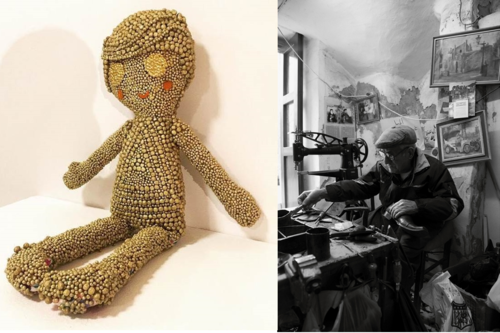 (Left) Maftoolaya by Jacqueline Reem Salloum.
"Sumaya and her friends often made dolls growing up from scraps of material found in the streets. This doll is a representation of two of Sumaya's fondest childhood memories. One is of looking out at the wheat fields, which in her mind shimmered like gold. The other is of her favorite dish, maftool (a Palestinian couscous made from wheat) that her mother spent all day preparing from scratch. Her mother still sends her homemade maftool from Palestine."
(Right) From the 'Palestinian Workers' series by Rich Wiles.
'Recently, A Palestinian worker told me; "If a man has work he can live, he can provide for his family. Without work we have nothing, no future." 
Join the conversation
"When we talk about how we tackle Islamophobia and fascism, we have to talk about how we make an anti-racist societ… https://t.co/yqImebF9z7
—
2 hours 5 min ago
McDonald's has a sexual harassment problem. But unionised workers are standing up to say #MeToo "McDonald's must re… https://t.co/ls52268SeM
—
5 hours 4 min ago