Death threats against indigenous human rights defender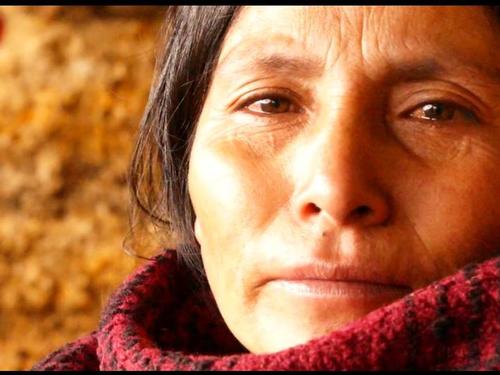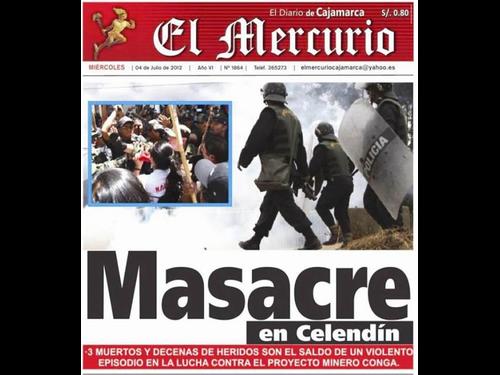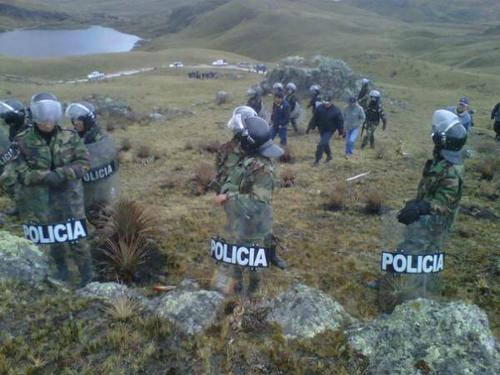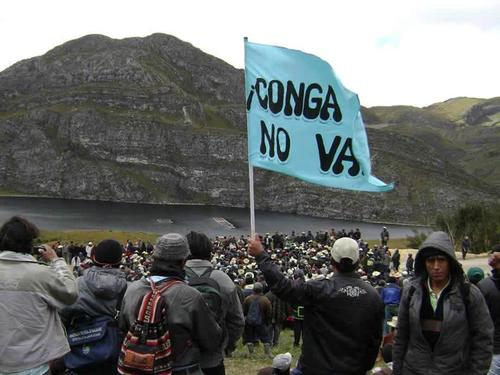 War on Want's partner in Peru, the Platform Inter-Institutional of Celendin, supporting the struggle of Maxima Acuna, has communicated that a worker of the Yanacocha Mine Co. has threatened 'to make her disappeared'. 
War on Want's Graciela Romero visited Maxima's family earlier in June and was told about the physical and psychological harassment that they have lived since they decided not to give up their land to the Yanacocha Mine. The struggle to stop the mining project called "Conga" by the Yanacocha Mine Co. in the Province of Cajamarca has already resulted in five people being killed and many other human right defenders facing legal charges.
Maxima lives at the mountain close to the lakes where the mine seeks to expand its gold exploitation. Her house has been destroyed and animals taken away in many occasions. She was badly beating up by armed forces during community mobilisations to defend the lakes. Maxima has been battling her case in courts with the mining company and although she and her family have been granted protective measures by the Inter-American Human Rights Commission the State has taken no action to secure the family's safety.
War on Want stands in active solidarity with Maxima Acuna and all the human rights defenders who have been under attack by Yanacocha Mine. A large mining company backed up by the government and the World Bank who partly owns the mine. 
Join the conversation
RT @WarOnWant: "We are standing up for our rights... When we strike, we win" Manuel Feria, a McDonald's worker going on strike on… https://t.co/fDFyByZ9FZ
—
1 hour 20 min ago
RT @WarOnWant: "How can McDonald's claim to be a family restaurant when so many of their own workers and their families are living… https://t.co/vq5iqwyXxD
—
8 hours 42 min ago