Event: Striking back: Building a Movement against Low Pay and Precarious Work
When: 2-4pm Friday 18th May 2018
Where: Discus Centre, Unite the Union, Unite House, 128 Theobalds Road, London WC1 X 8TN
What: Public Meeting: Striking back: Building a Movement against Low Pay and Precarious Work 
McDonald's workers made history when they went on strike in September 2017. They won the largest pay rise for over a decade. 
Now TGI workers are taking a stand against low pay and the theft of their tips. When workers take action they have the power to strike back against even the biggest multinationals and demand a living wage of £10 an hour, an end to youth rates, and an end to precarious contracts.
Come to hear from the workers who are building a movement to end low pay across the hospitality sector.
Speakers:
McDonald's worker (BFAWU): The McStrike
TGI Worker: The fight for fair pay and fair tips. 
IHG hotel worker: IHG's broken Promises
War on Want: the movement for a living wage. 
Supported by:
Unite the Union: Restaurant, Catering and Bar Workers Branch
The McStrike / Bakers Food and Allied Workers Union
War on Want 
£10 an Hour!  We Deserve Nothing Less!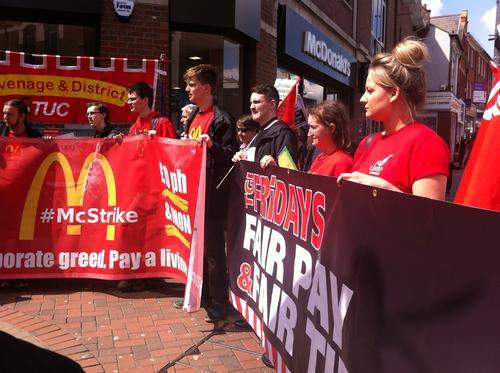 Join the conversation
Aminatou Haidar, one of African's most prominent human rights activists speaking tonight about the ongoing Western… https://t.co/gR2jSHKBZ5
—
11 hours 54 min ago