ParadiseLeaks Response: The Time to Act Is NOW
6 November 2017 - 10:00am
Responding to #ParadiseLeaks Owen Espley, Senior Economic Justice Campaigner, War on Want said:
"Leak after leak demonstrates how politicians have failed to tackle a system that enables wealthy corporations and the rich to hide their wealth and avoid paying their fair share of tax, whilst ordinary people suffer from low pay and cuts to essential public services. The UK Government has the power to prevent its Overseas Territories and Dependencies from being used as tax havens, tough talking means nothing if it is not followed up with action.
"The real scandal is not the celebrities who've been named, it is that the UK continues to play such a central role in this 'offshore' system of secrecy and tax dodging. The UK's own network of 'off shore financial centres' including Bermuda, Jersey and the Cayman Islands rank among some of the most significant tax havens in the world. The City of London itself acts as the nerve centre for these tax havens and supports an army of lawyers and accountants devoted to helping companies dodge tax.
"The UK government can and must act now to end the secrecy that allows companies and individuals to use such shady networks to dodge their fair share of tax." 
Press Contacts
Owen Espley and War on Want's executive director Asad Rehman, are available for further comment and interviews.
Contact Marienna Pope-Weidemann, Press & Communications Officer on +44 7380 194 788 / 020 7324 5060 or at mweidemann@waronwant.org
Notes to editors:
The British government has acknowledged its full ability to enforce financial regulation on the UK's tax havens. The Organisation for Economic Cooperation and Development noted in a 2012 report (see page 51) on implementing the Anti-Bribery Convention "the UK acknowledged that – from a constitutional perspective the UK has unlimited power to legislate for the OTs [Overseas Territories]"
Read more about War on Want's campaign to end Tax havens here: http://www.waronwant.org/tax-havens-secret-scandal
#ParadiseLeaks #EndTaxHavens #TaxJustice #PanamaPapers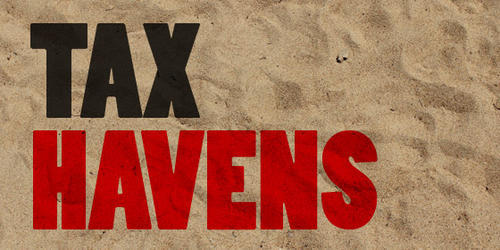 Join the conversation
Ending free movement suddenly could make any EU citizen who hasn't obtained settled status vulnerable to the… https://t.co/2YWMUGVCuy
—
10 hours 22 min ago
Emergency demo: The Armenian government gave the go-ahead for a toxic gold mine at Amulsar Mountain, caving to pres… https://t.co/ntEY1oR6cL
—
11 hours 46 min ago