"Paradises of The Earth" Web Documentary Series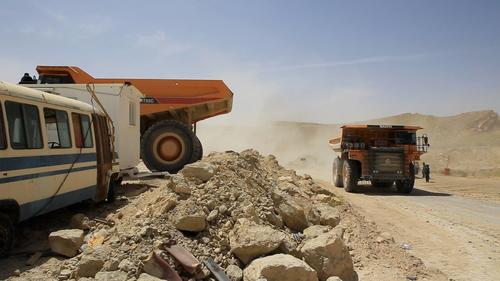 WHEN: Weekly from 5 NOV till 26 NOV
WHERE: On the web
WEBSITE: http://www.paradisesoftheearth.com/
FACEBOOK: https://www.facebook.com/paradisesoftheearth/
DETAILS: We're supporting a ground-breaking video series showing inspiring stories from an international solidarity caravan to southern Tunisia that War on Want helped organise in spring 2017. You can watch the trailer right now! 
Defying the borders that divide them, more than 25 activists from North Africa and Latin America embarked on a trip to visit Tunisian communities fighting for land and resource sovereignty. Stops included Gabes, Redeyef and Oum Laarayes, three towns deeply affected by the country's phosphate industry, and Jemna, where farmers have successfully taken back their lands.
The video series tells stories of people and communities facing politics of impoverishment, underdevelopment and dispossession. More importantly, they will demonstrate that people are not passive victims and resist injustices in inspiring ways, giving hope that meaningful change is possible. The title "Paradises of the Earth" is inspired by the great Amazigh historian Ibn Khaldoun who once described the coastal oasis of Gabes as a "paradise on earth." But Gabes isn't the only place that used to be a paradise. Many more paradises have been victim of colonial and neo-colonial violence, just like their inhabitants: "the Wretched of the Earth." Thus, the title "Paradises of the Earth" is a reference to both Ibn Khaldoun and the revolutionary thinker Frantz Fanon.
You can find out more in the series' website.
Join the conversation
We're redesigning our website, and your feedback is essential. Could you tell us what you think of the current webs… https://t.co/yYm0M6WOuM
—
1 hour 51 min ago
6. Not according to the "eight in ten people (82%) who believe businesses benefiting from bailouts should be forced… https://t.co/2OrFSLSgIG
—
2 hours 21 min ago