Samarco mine: march to mark Brazil's worst environmental disaster
10 November 2016 - 2:45pm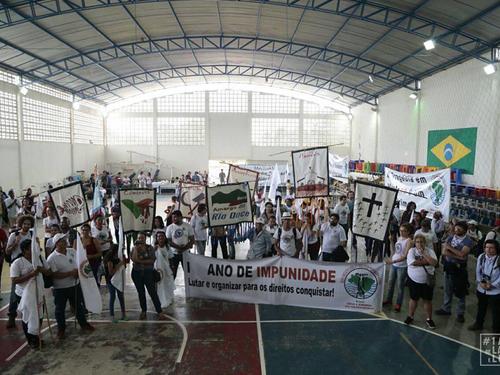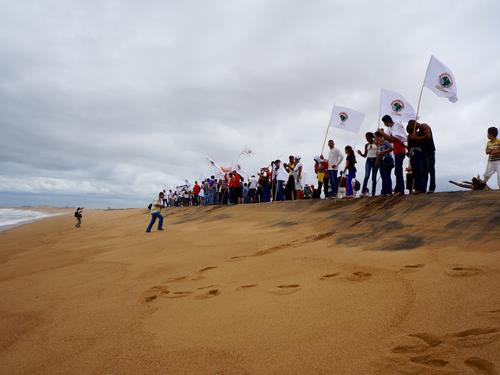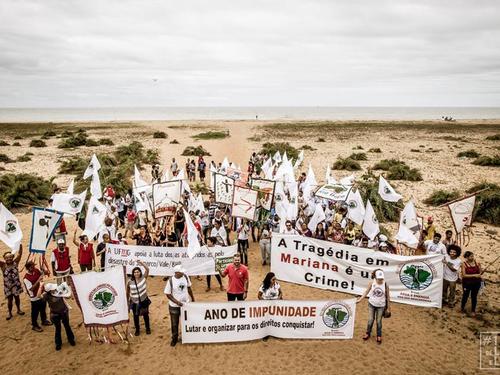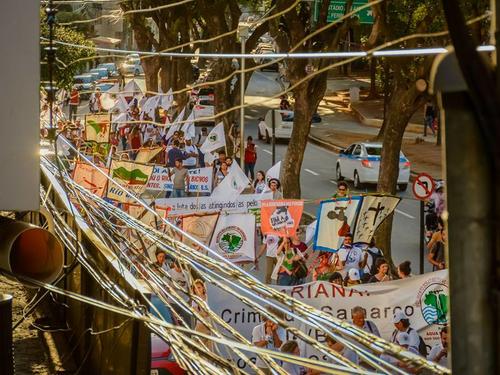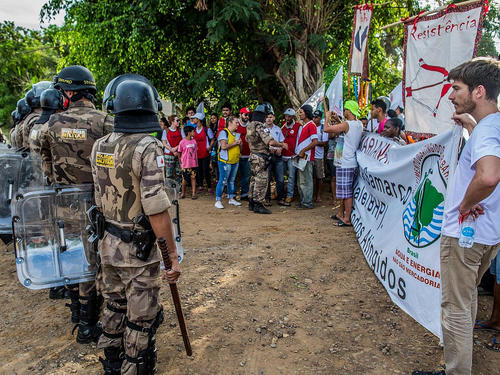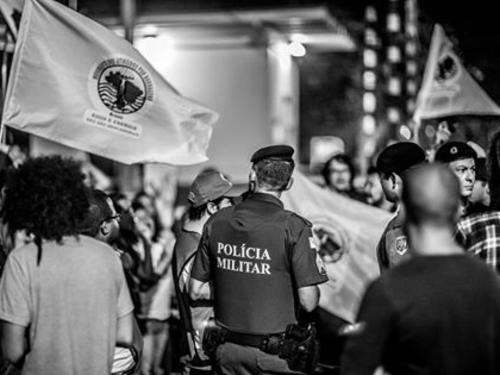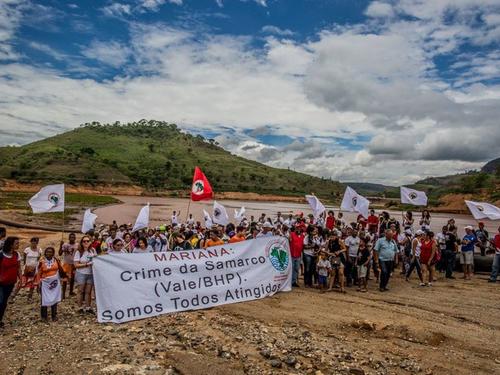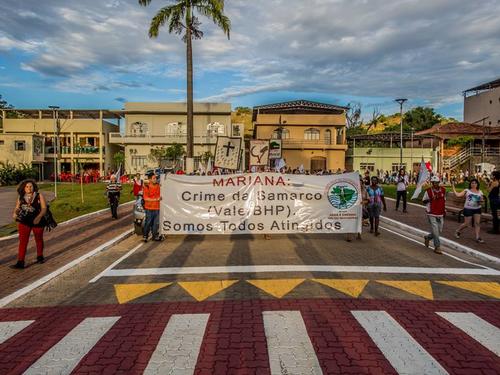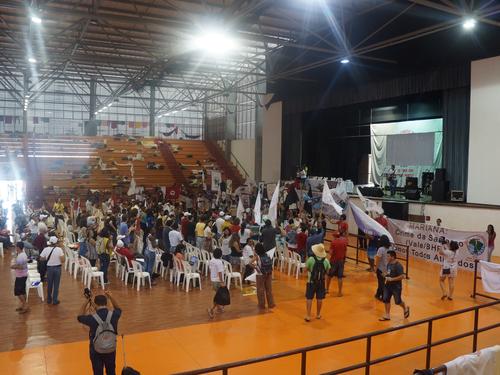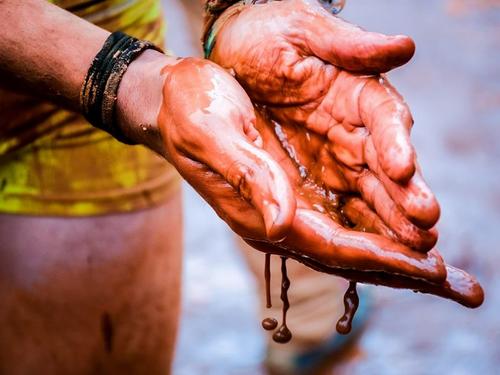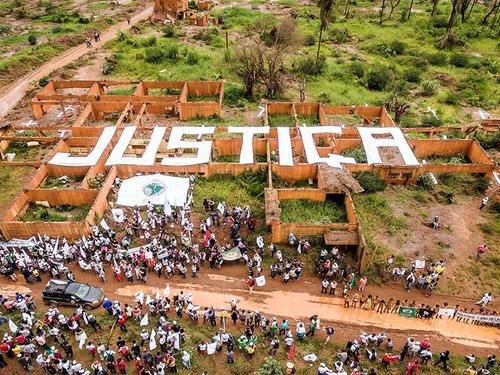 'Un ano de lama, un ano de luta' 
'One year of mud, one year of struggle'
On 5 November 2015 a giant mining waste dam in eastern Brazil collapsed, unleashing toxic waste on the town of Bento Rodrigues. Twenty people were killed and the region's most important river, the Rio Doce, was contaminated.
The tragedy is Brazil's worst environmental disaster. It should never have happened. The iron ore mine is operated by Samaro, a consortium between British 'BHP Billiton' and Brazilian 'Vale', two of the biggest mining companies in the world. 
To mark one year since the disaster, War on Want and London Mining Network marched for 600 km along the basin of the Rio Doce with thousands of people from many different communities, all of whom had been impacted by the Samarco disaster. 
The march started in Regencia, the place where the contaminated Rio Doce meets the sea, a fishing town that has been left without fish, to Bento Rodrigues, the town that was destroyed.
The group of people are part of a growing movement which seeks to put an end to corporate impunity in Brazil, the Movement of people Affected by Dams (Movimento dos Atingidos por Barragens - MAB). For them the disaster was no accident, it could and should have been prevented, but it wasn't.
For the communities along the basin of the Rio Doce what happened in the state of Mariana one year ago was a crime, one which remains in impunity. They are seeking justice: Samarco, Vale and BHP Billiton must be held to account.
War on Want will continue to walk with affected communities and build support for the Movement of People Affected by Dams (MAB) as they organise to seek justice for the Samarco crime and strive for a new energy system that puts life before profits. 
For the full gallery of photographs click here.
You can read the ongoing list of demands from the MAB here.
Want to get involved in supporting affected communities?
E-mail: smnuoz@waronwant.org
Join the conversation
Ending free movement suddenly could make any EU citizen who hasn't obtained settled status vulnerable to the… https://t.co/2YWMUGVCuy
—
11 hours 14 min ago
Emergency demo: The Armenian government gave the go-ahead for a toxic gold mine at Amulsar Mountain, caving to pres… https://t.co/ntEY1oR6cL
—
12 hours 37 min ago