Spring edition of Up Front out now: Why we won't be silenced
War on Want's values and our mission are the same today as when we were founded: to be a radical and fearless force for equality and social justice.
In this edition of Up Front, read about how in the face of threats and bans, we won't be silenced in the fight for global justice. We also focus on our food sovereignty work in North Africa and West Asia, introduce you to some of the powerful women we work with resisting oppression, and update you on our impactful trade democracy campaign. Read too some highlights from the past few months, including Israeli Apartheid Week and how our partner in Papua New Guinea is fighting for land rights.
Read the latest edition of Up Front now.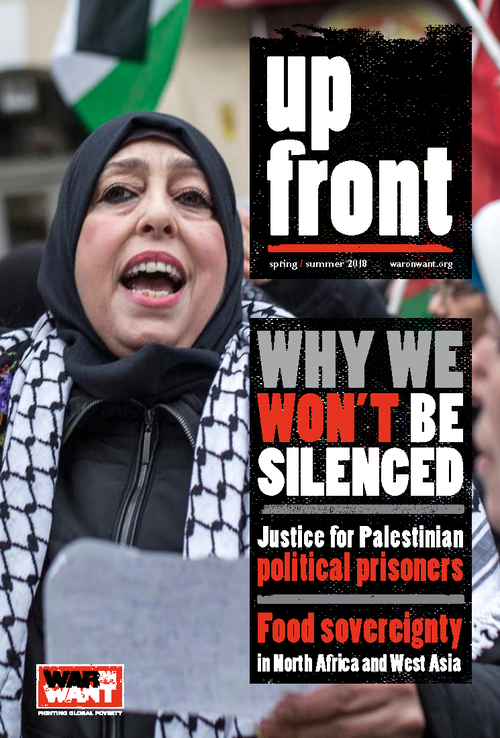 Join the conversation
"When we talk about how we tackle Islamophobia and fascism, we have to talk about how we make an anti-racist societ… https://t.co/yqImebF9z7
—
1 hour 6 min ago
McDonald's has a sexual harassment problem. But unionised workers are standing up to say #MeToo "McDonald's must re… https://t.co/ls52268SeM
—
4 hours 6 min ago