St Barts Strike for Fair Pay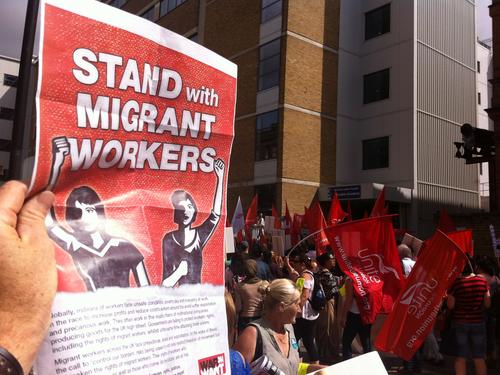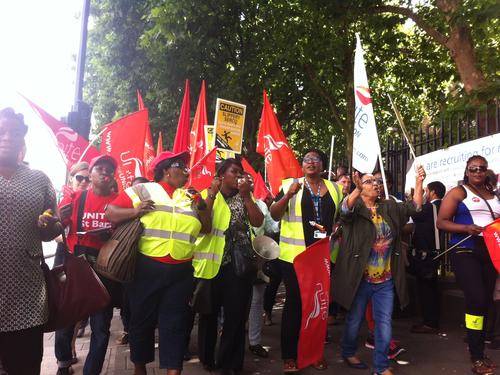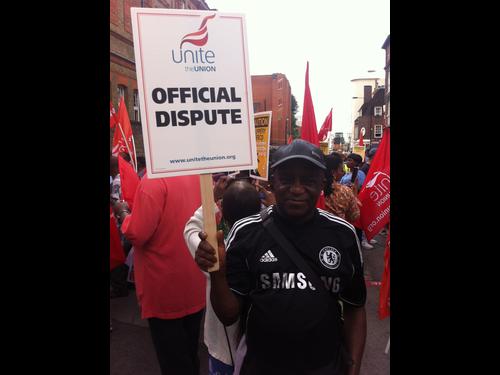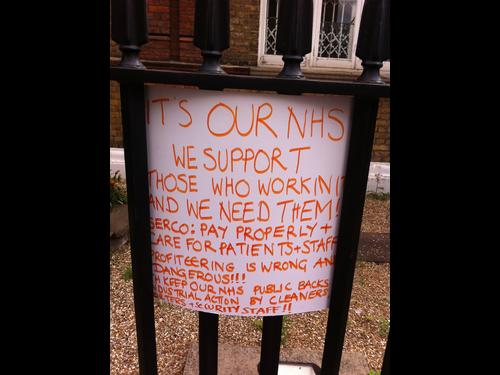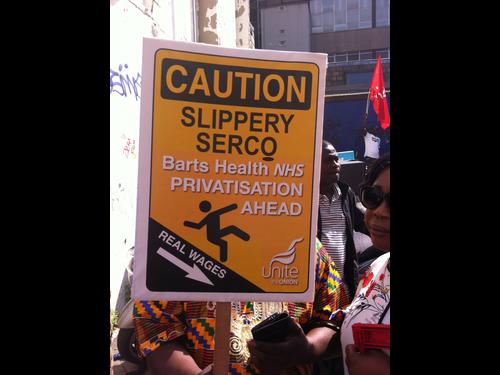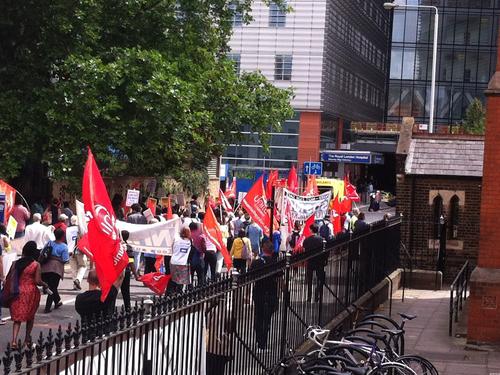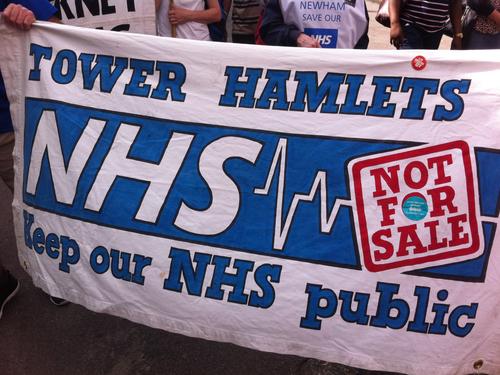 Today, whilst politicians discussed the public sector pay cap, workers at St Barts NHS Hospital Trust went on strike to demand a 3% pay rise.
The largely black and migrant workers work for SERCO, as cleaners, porters and security staff. Serco is a multimillion pound company that has profited from outsourcing and privitisation in the NHS.
Migrant workers have long made an essential contribution to essential public services, such as the NHS. Years of cuts, privatisation, and outsourcing are causing services to be stretched.  The breaking up of services, including through outsourcing and private providers focused on cutting costs, has brought services to breaking point. Migrant workers strengthen public services. 
Migrant, Black, Asian and minority ethnic (BAME) and women workers often face the worst terms of employment because they work with outsourced companies. This reinforces structural discrimination in the labour market.
Outsourcing and precarious contracts can mean that the work migrant and BAME workers do does not receive the same benefits as other workers. Migrant and BAME women workers face multiple layers of discrimination which results in deeper marginalisation within the labour market. For example, cleaners working for an outsourced company may work in the same office as other directly employed staff but receive less holiday, sick pay, and maternity benefits.
War on Want believes in decent work and a living wage for all, regardless of immigration status. Only by protecting equal social and labour rights for all workers can we stop a race to the bottom where employers drive down working conditions for everyone.
You can read more about why the workers are on strike here.
You can read more about War on Want's Stand With Migrant Workers campaign here. 
Join the conversation
As we mark 53 years of Israel's occupation, stand against the ongoing dispossession of the Palestinian people. Tell… https://t.co/bJ5wAC22q4
—
5 hours 15 min ago