St Barts Strikers Up the Ante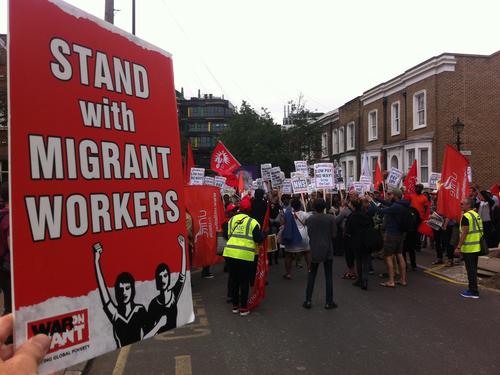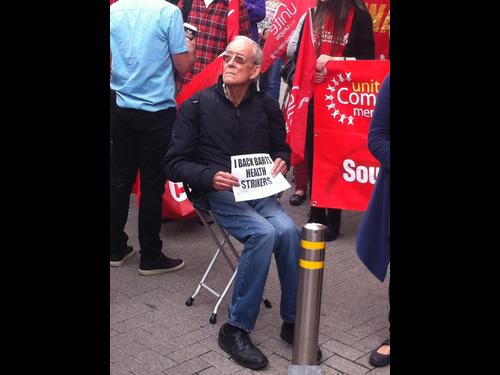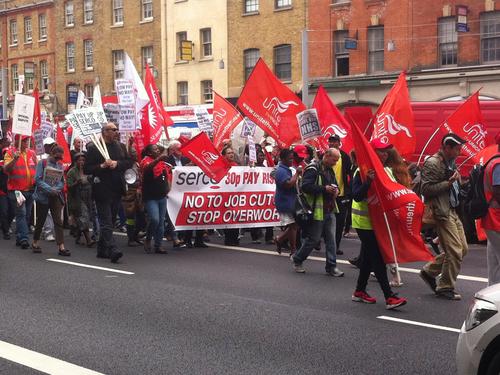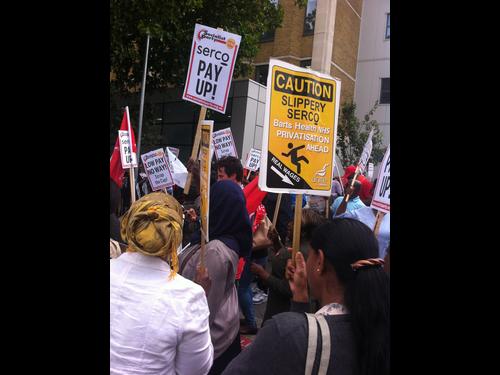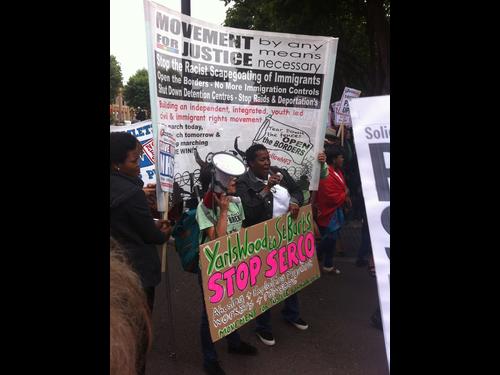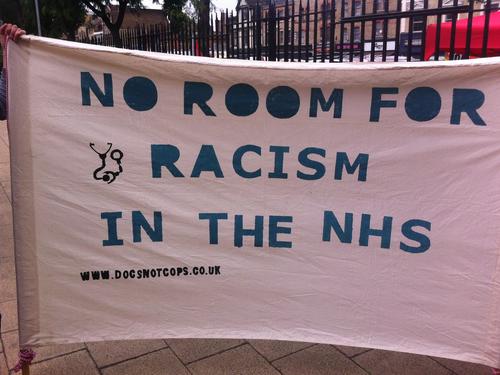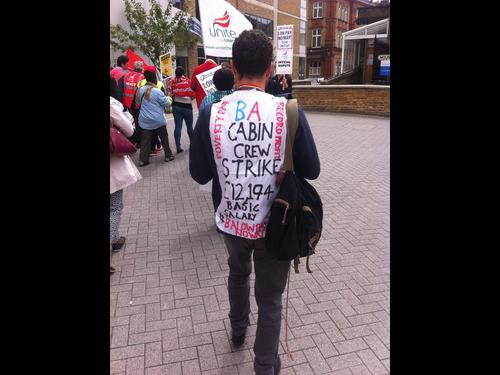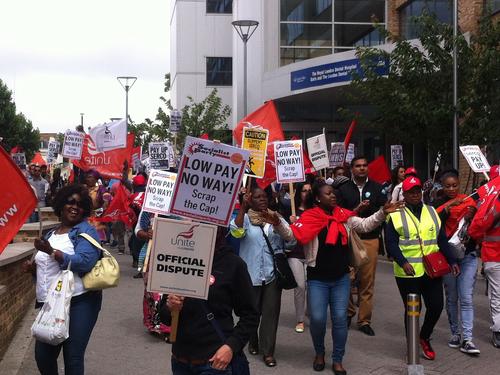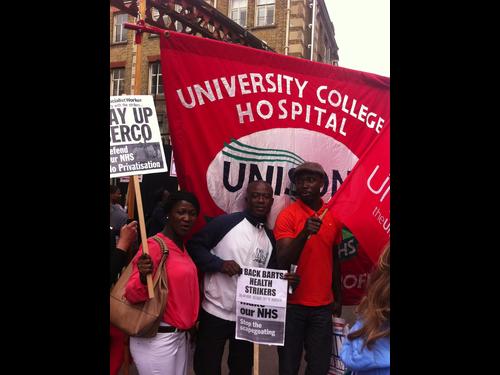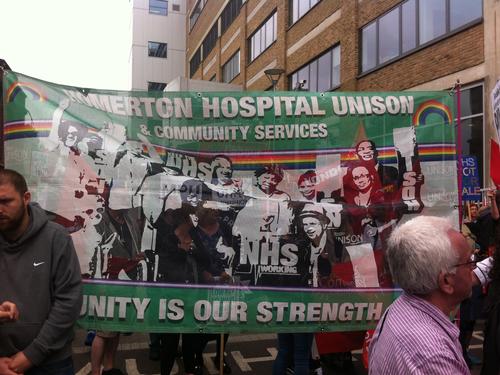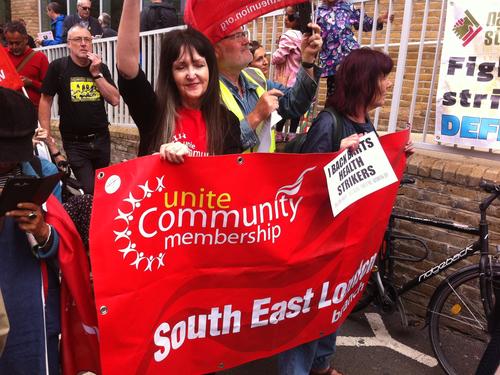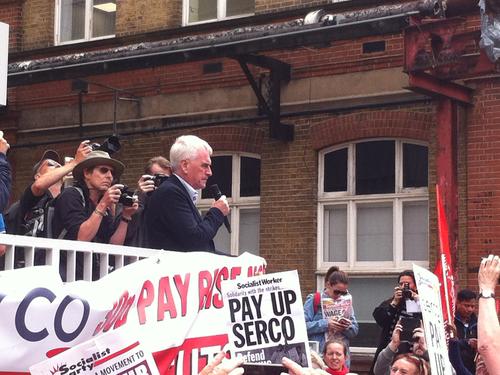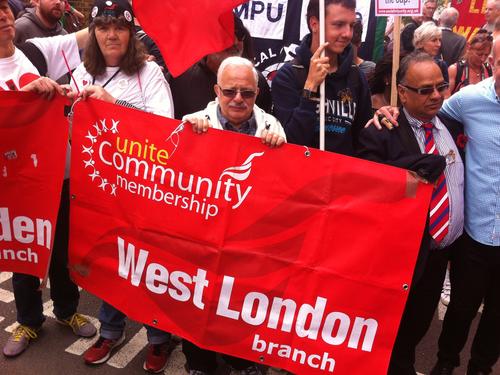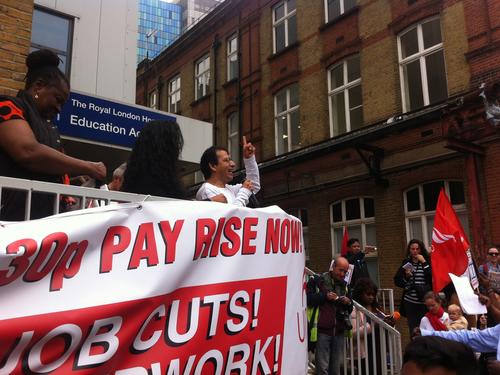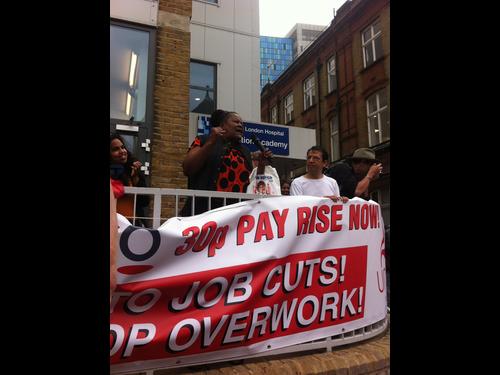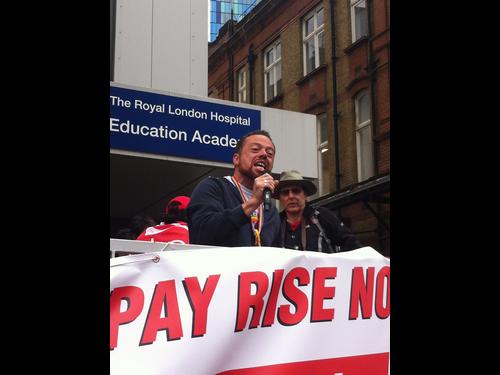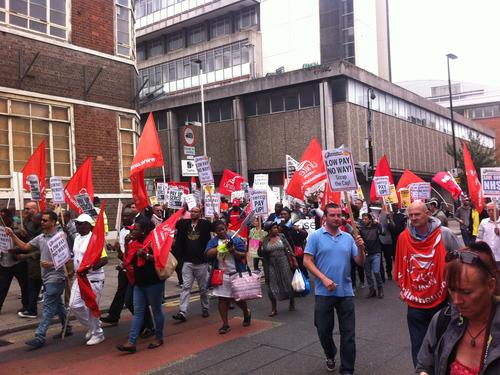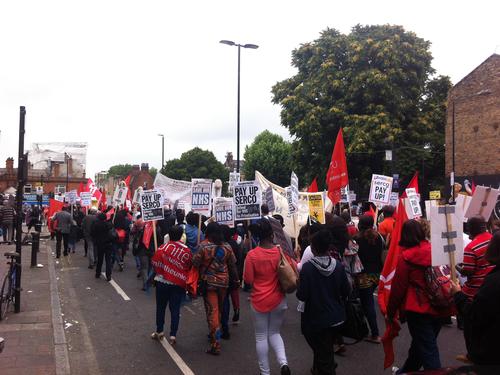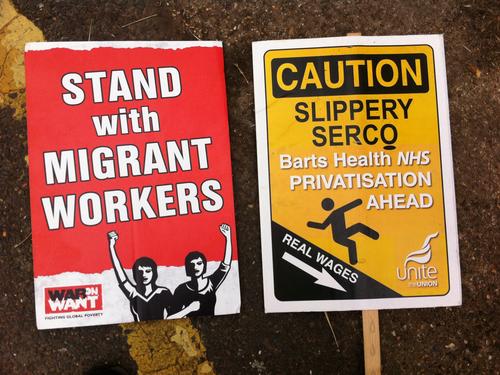 On Saturday 15 July 2017, Barts strikers organised a demonstration and rally. Local community groups came out to support the strikers who had been striking for fair pay. 
The largely black and migrant workers are striking for a 30p per hour pay rise. They are employed by Serco, a multinational that profits from the privatisation of the NHS.
Serco also runs for-profit immigration detention centres, such as Yarlswood, where there have been numerous allegations of abuse and poor treatment. Detention centres effectively imprison people who have committed no crime.
Owen Espley, Labour Rights campaigner at War on Want said:
"The Barts strikers are truly inspirational. Led by migrant women, the strikers are living testimony that it is possible to fight back against exploitative bosses and demand fair pay. Public services depend on the hard work of migrant workers; they should not be exploited in return. The demonstration gave the community an opportunity to defend the NHS from profit hungry multinationals and to say loud and clear that the East End stands with migrant workers." 
War on Want's Stand With Migrant Workers: End Precarious Contracts campaign seeks equal rights for migrant and precarious workers. It calls for the right to work regardless of immigration status, equal social and labour rights for all workers, and an end to precarious contracts.