Resource
NAMA Briefing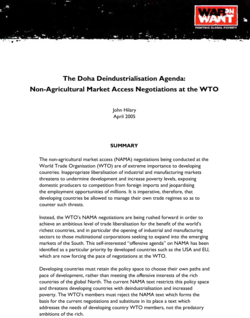 The Doha Deindustrialisation Agenda: Non-Agricultural Market Access Negotiations at the WTO. The NAMA negotiations are of extreme importance to developing countries.

NAMA briefing final.pdf
Join the conversation
"A person is a person is a person anywhere. No person can be illegal. Only acts can be illegal." - @firozem #TWT2018 #WoWTWT
—
8 min 29 sec ago
"it is in the profane zones that the struggles will come..."
—
9 min 17 sec ago