Report Back: Don't Mention The Garment Workers
12 September 2014 - 6:45pm
On Friday 12 September 2014, as London Fashion Week started we took action to to highlight the darkside of the fashion industry: a side the fashion industry would rather was kept in the shadows.
The day started early by dropping a massive 30m banner off Waterloo bridge, just opposite Somerset House, where London Fashion week was about to start:
Following the banner drop, a group of activists went to Somerset House to pose for photos and ask the friendly fashionistas to support our cause: 
 As we tweeted during the day, lots of friends and allies shared our photos and tweets:
Congrats to @WarOnWant on strong campaign and message to #londonfashionweek #dontmentionthegarmentworkers
— Caroline Lucas (@CarolineLucas) September 12, 2014
RT @TansyHoskins @Yasm1nK @TRAID @IndustriALL_GU @uniglobalunion @orsoladecastro #LFW #DontMentionTheGarmentWorkers pic.twitter.com/wBrbyh7zfG
— IndustriALL (@IndustriALL_GU) September 12, 2014
And lots of friends joined in the chorus: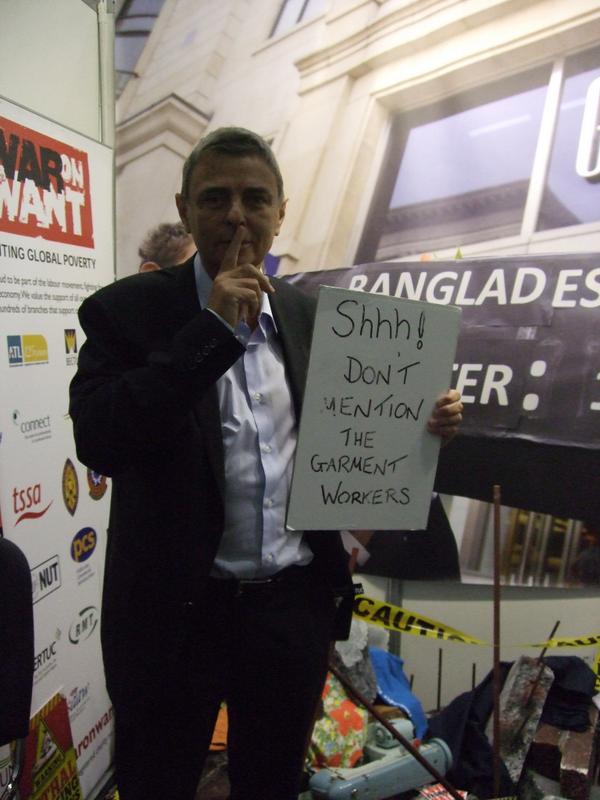 Dave Prentis,  General Secretary, Unison.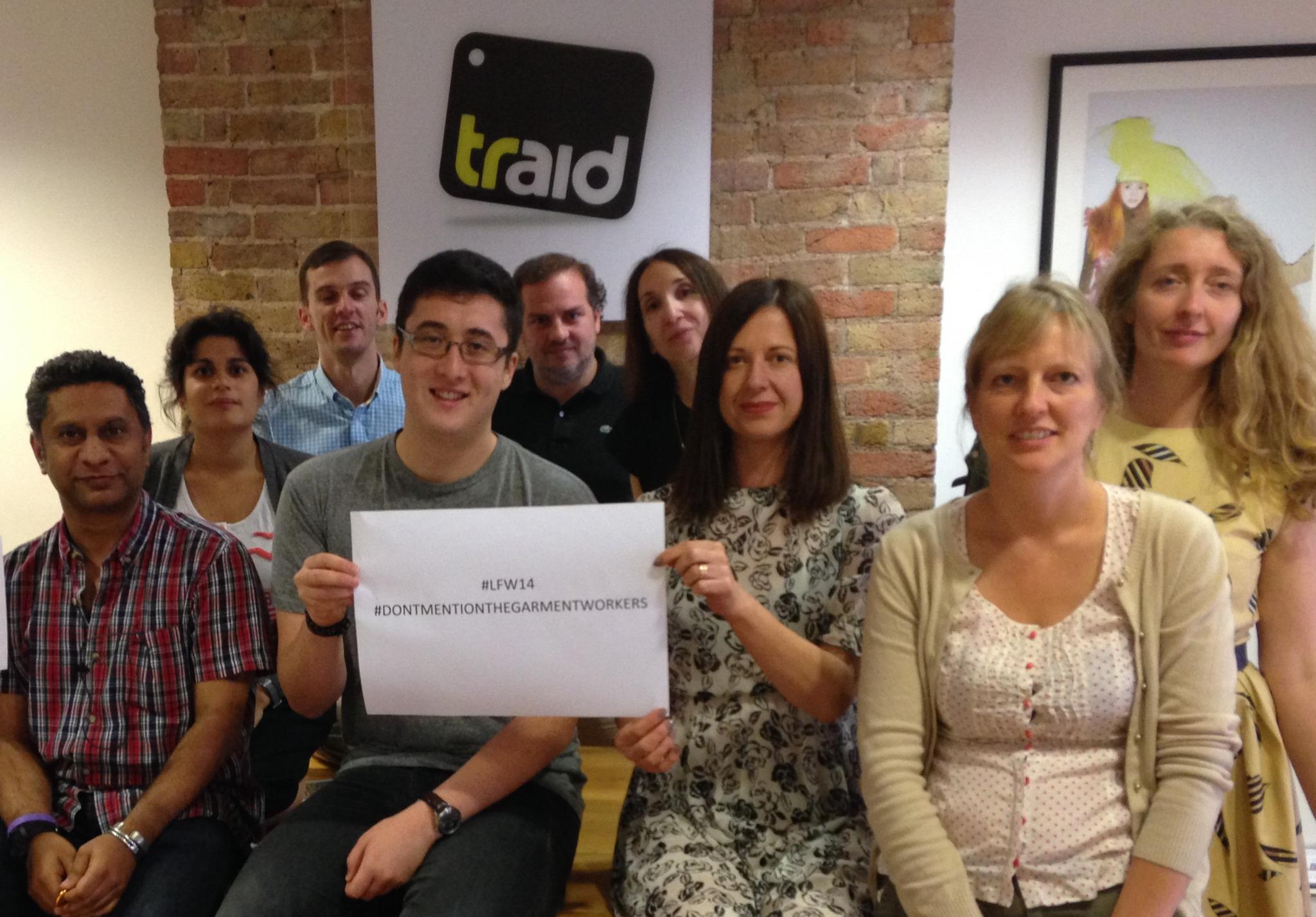 Staff from Traid.
In the afternoon, ALL WE CAN, had a celebration with school children and other methodists to celebrate their campaigning with War on Want. The children were right on message: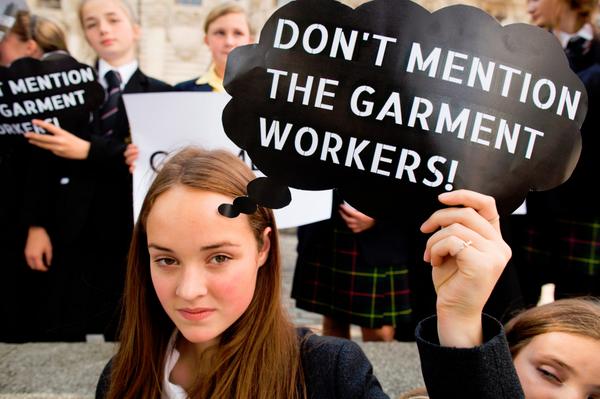 Lots of the children had been doing craftivism and making mini-banners to get their views across: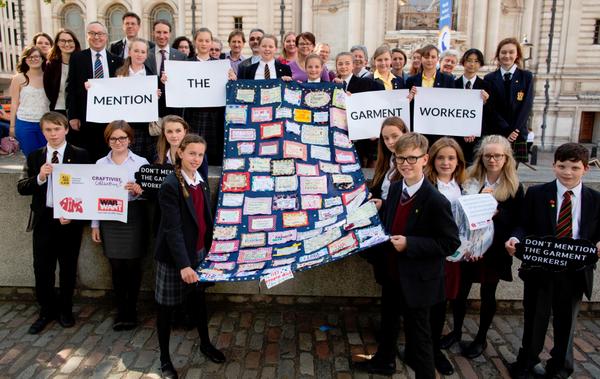 The children then went to present their postcards to the ministry and asked some probing questions.
For a fuller explanation of why we felt it important to highlight London Fashion Week's silence about workers, you can read this guest blog post by Tansy Hoskins here.
]]>
Join the conversation
Aminatou Haidar, one of African's most prominent human rights activists speaking tonight about the ongoing Western… https://t.co/gR2jSHKBZ5
—
11 hours 52 min ago