Durham book launch - The Way of the Activist
31 October 2017 - 12:45pm
DATE: Saturday 11 November 2017
TIME: 1-3pm
LOCATION: The Miners' Hall, Redhills, Flass Street, Durham, DH1 4BE.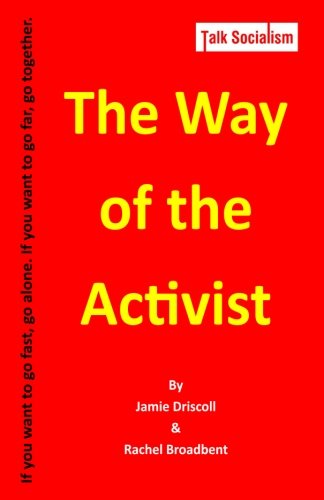 War on Want  partnered with groundbreaking group Talk Socialism to deliver communication training up and down the country through Operation Hedgehog.  Now that training is condensed in one accessible book!
When is an emotional argument more effective than a logical one? What are the group dynamics that determine whether a local group succeeds or fails?  How do ideas spread throughout a population?  What are the three key factors that keep volunteers motivated?  What's the difference between a dull session and one that leaves people buzzing?   How do you explain wealth redistribution to someone who's grown up with the tabloid media narrative? 
Talk Socialism have answered all these questions and more in an accessible handbook that covers participatory politics, economics, philosophy and social psychology.  This book launch will be run as an interactive participatory session where you'll get the chance to take part - so bring everyone, including all those people you're hoping to enthuse! 
It will be a book launch like no other.  Half workshop.  Half book launch.  Half improvised performance.  Half arithmetic lesson.   And a chance to get the book signed by the authors - bring your copy, buy one there, or buy it online.  They'll even sign your Kindle.
So come to The Miners' Hall, Redhills, Flass Street, Durham, DH1 4BE.  It's in Durham City Centre, just 2 mins from Durham railway station.
To buy a copy in advance, visit Talk Socialism's Website
Join the conversation
As we mark 53 years of Israel's occupation, stand against the ongoing dispossession of the Palestinian people. Tell… https://t.co/bJ5wAC22q4
—
3 hours 46 min ago