Migration is survival. Migration is resistance.
18 December 2017 - 11:45am
International Migrants Day 2017
We have a global economic system that is driven by profit. We witness global corporations dispossess land from indigenous people for profit. We know that deals are made to encourage the proliferation of war through the selling of weapons. We see the destruction of the environment, and of livelihoods. These conditions are created by a global system that serves the interests of profit over people's right to live a dignified life.
THERE IS SURVIVAL IN MIGRATION
When global corporations enact their profit driven plans, people are made to move. When they do they are met by securitised borders, walls and barriers which are being constructed to prevent migrants escaping the conditions created by an unjust global system.
Receiving countries are stripping migrants of their rights, creating societies where different groups of people have different sets of rights. Immigration systems are shaped to meet the interests of business, who profit from migrant labour.
THERE IS RESISTANCE IN MIGRATION
Despite these barriers, migrant and precarious workers here in the UK, are uniting and fighting back against this exploitation. Largely migrant groups of workers have won significant victories:
1.      Outsourced cleaners at two London universities have won the right to be brought back in house, and to have the same terms and conditions as those they work alongside.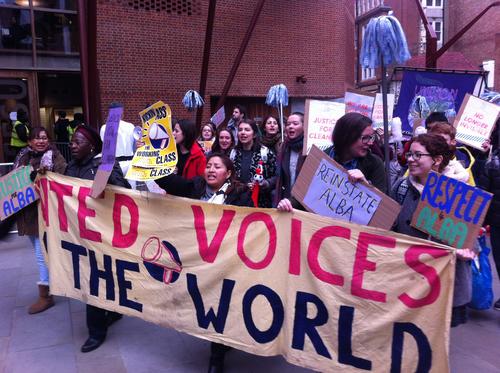 2.      Migrant and outsourced cleaners, security guards and porters, the people who keep the NHS running, have won higher wages at St Barts Hospital trust East London.
3.      Tomorrow outsourced NHS workers are organising a day of action against their biillion-pound employer at five South London hospitals. They deserve our support.
International Migrant's Day is a day where we strengthen the bond of solidarity. We must resist the creation of a hostile environment for migrants. We must resist the creation of a society with different sets of rights for different groups of people. We must stand with migrant workers.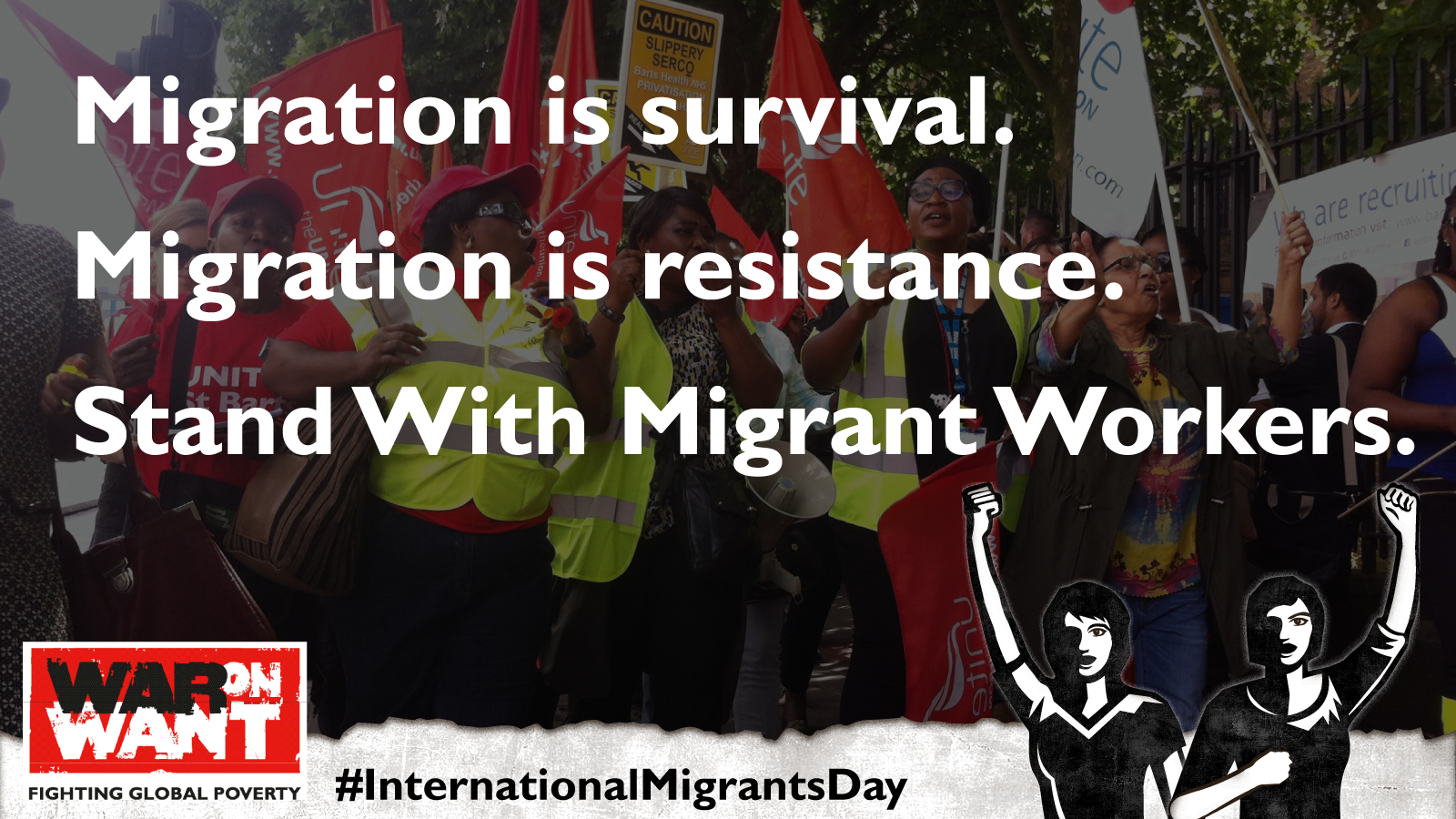 We can fight for everyone's right to live a dignified life.
Solidarity on International Migrants Day 2017.
Join the conversation
Aminatou Haidar, one of African's most prominent human rights activists speaking tonight about the ongoing Western… https://t.co/gR2jSHKBZ5
—
12 hours 6 min ago