Reaction: Colombian Elections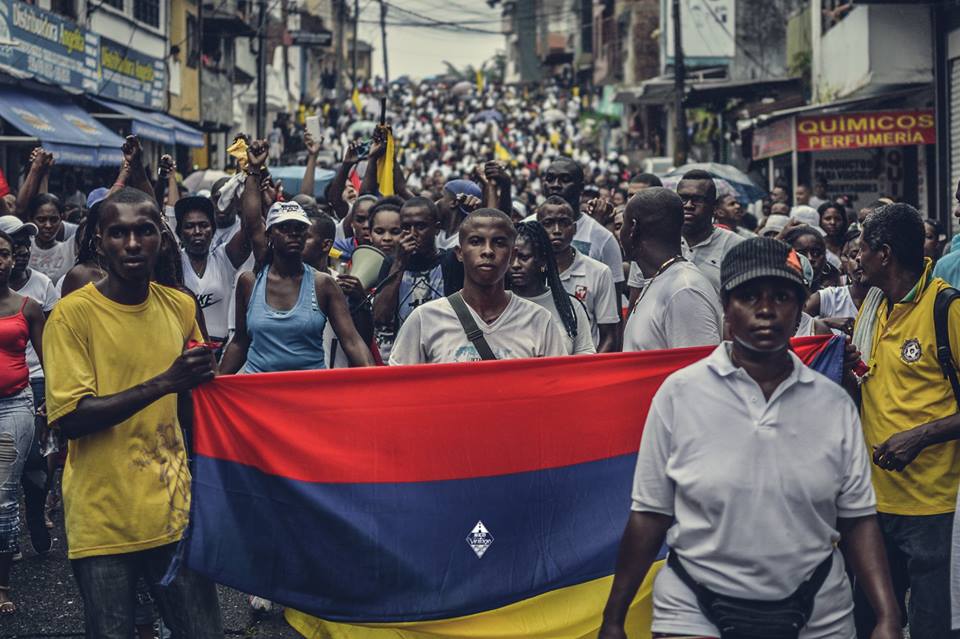 Responding to the victory of far-right candidate Ivan Duque in the second round of Colombia's presidential election, War on Want's Senior International Programmes Officer (Latin America), says: 
"The victory of Ivan Duque in the Colombian presidential election poses a grave threat to peace, the environment and the rights of indigenous, peasant and Afro-descendant people, their territories and those who defend them.
"Duque's promises to build Colombia's economy on oil, mining, gas and mega-infrastructure projects will only deepen the conflicts that already make Colombia one of the deadliest countries in the world to be a human rights defender. His insistence on reducing corporation tax and promoting austerity to tackle corruption will increase inequality in what is already the world's third most unequal society.
"Between 2002-2010, his party Centro Democratico, pursued policies that resulted in the highest numbers of victims in over 50 years of armed conflict. Elements within the party have promised to tear up the peace agreement. Duque has openly questioned its legitimacy and has already postponed the adoption the the transitional justice mechanism: a cornerstone of the peace agreement, designed to effectively manage the relation between justice and peace.
"For the last 60 years social movements have faced a life and death struggle to defend land, water and human rights. Despite the repression, they are committed to continue to promote a vision for democracy that recognises the rights of indigenous and other excluded peoples including respecting their territories and communities. To end racial and patriarchal injustices, to tackle inequality by making the economy work for both people and the environment, and ensure an end to social and armed conflict by delivering social justice. Their vision of Colombia is rooted in peace, justice and human rights."​
Press Contact
Marienna Pope-Weidemann
Press & Communications Officer
020 7324 5060 / 07983 550 728
media@waronwant.org
Notes to editors
BP's Manchester shareholder meeting faces protest over fracking and human rights abuses: https://waronwant.org/media/press-release-bps-manchester-shareholder-mee...
We must honour lost land defenders by fighting the system which killed them: https://www.theguardian.com/environment/2018/mar/02/we-must-honour-lost-...
Colombia: fighting for a different kind of peace: https://waronwant.org/media/colombia-fighting-different-kind-peace
Join the conversation
Aminatou Haidar, one of African's most prominent human rights activists speaking tonight about the ongoing Western… https://t.co/gR2jSHKBZ5
—
11 hours 25 min ago