Email your MP: Stop the US-UK trade deal!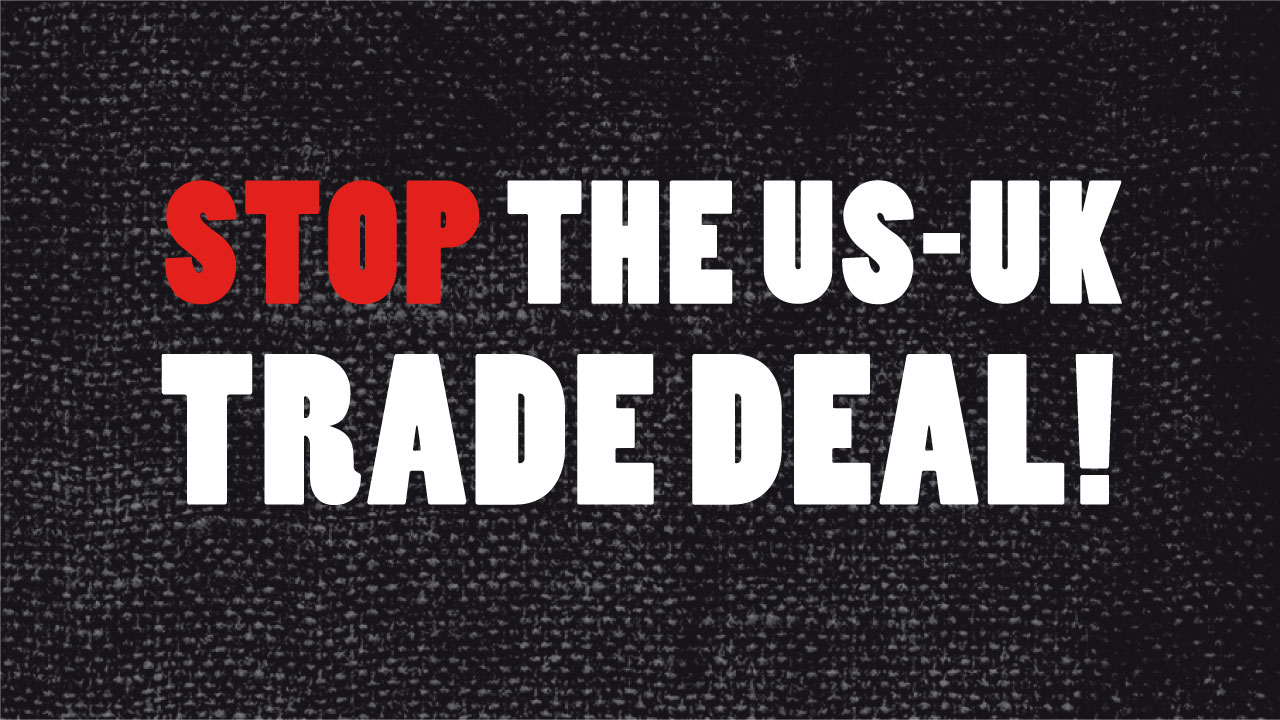 The UK and USA have just launched the first round of negotiations on a trade deal that trumps our rights, protections and standards.
Under the 'pro-corporate power' agendas of both Trump and Johnson, this deal will pull the UK into the regulatory orbit of the US, lowering our social, health and environmental standards – unless we stop it.
Trade deals affect everything from food standards to climate action to jobs. Yet under current arrangements, Parliament and the public have no way of knowing what is being discussed and no way to stop it. Democratic procedures for these negotiations need to be put in place now.
Take action now to demand halt to negotiations on a US-UK trade deal and demand trade democracy.
Find out more information about the US trade deal in our briefing.
Join the conversation
Farmers in India are the heart of the country, where agriculture supports more than half of the country's 1.3 billi… https://t.co/XrvWgbitgU
—
16 hours 41 min ago
The pandemic shock doctrine has meant that big agri-corporations have profited while family farmers bear the brunt… https://t.co/TRjxlJMr7l
—
16 hours 41 min ago
To put it into perspective, the number of people laying-down tools represents 3% of the world's population, one-thi… https://t.co/PwFv3dTDUw
—
16 hours 41 min ago