ASK YOUR MP TO STAND FOR WESTERN SAHARA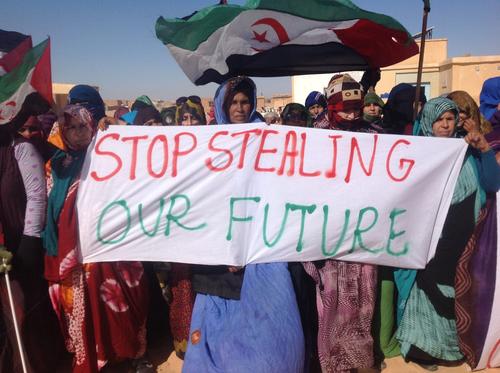 Western Sahara has been occupied by Morocco since 1975. But the Saharawis, led by the POLISARIO front, fought and resisted till a ceasefire agreement was brokered by the United Nations (UN) in 1991. A UN peacekeeping mission to Western Sahara (MINURSO) was set up to organise a referendum on self-determination within six months but it has failed to do so.
Moreover, despite the human rights abuses faced by Saharawi citizens who remained in the occupied zone (torture, sexual violence, false imprisonment and unfair trials), the mission remains without a human rights mandate. Meanwhile, 170,000 refugees live in desert camps in southern Algeria seeing from afar their resources being plundered by the Moroccan state with the complicity of multinationals and Western governments.
The UK and other members of the UN Security Council will be meeting in late April and they will be discussing amongst other issues the four-decade long occupation of Western Sahara by the Moroccan monarchy.
In order to stop the human rights abuses, end the pillage of natural resources of Western Sahara and support the Saharawi struggle for self-determination; please write to your MP to urge the UK government to take a lead in the Security Council to resolve this conflict.
Join the conversation
Corporations are global and so is the resistance! Solidarity with US McDonald's workers who are taking action for a… https://t.co/rdpoz1xPkU
—
3 hours 8 min ago
#BP response: If we didn't have access to energy over the last 300/400 years, we would not have developed. Energy m… https://t.co/Ov3jsuMtzF
—
4 hours 59 min ago
#BP '17 Annual Report states its energy serves to "lift people out of poverty". It reports £3.4bn profit for shareh… https://t.co/naMHMLMsws
—
5 hours 9 min ago