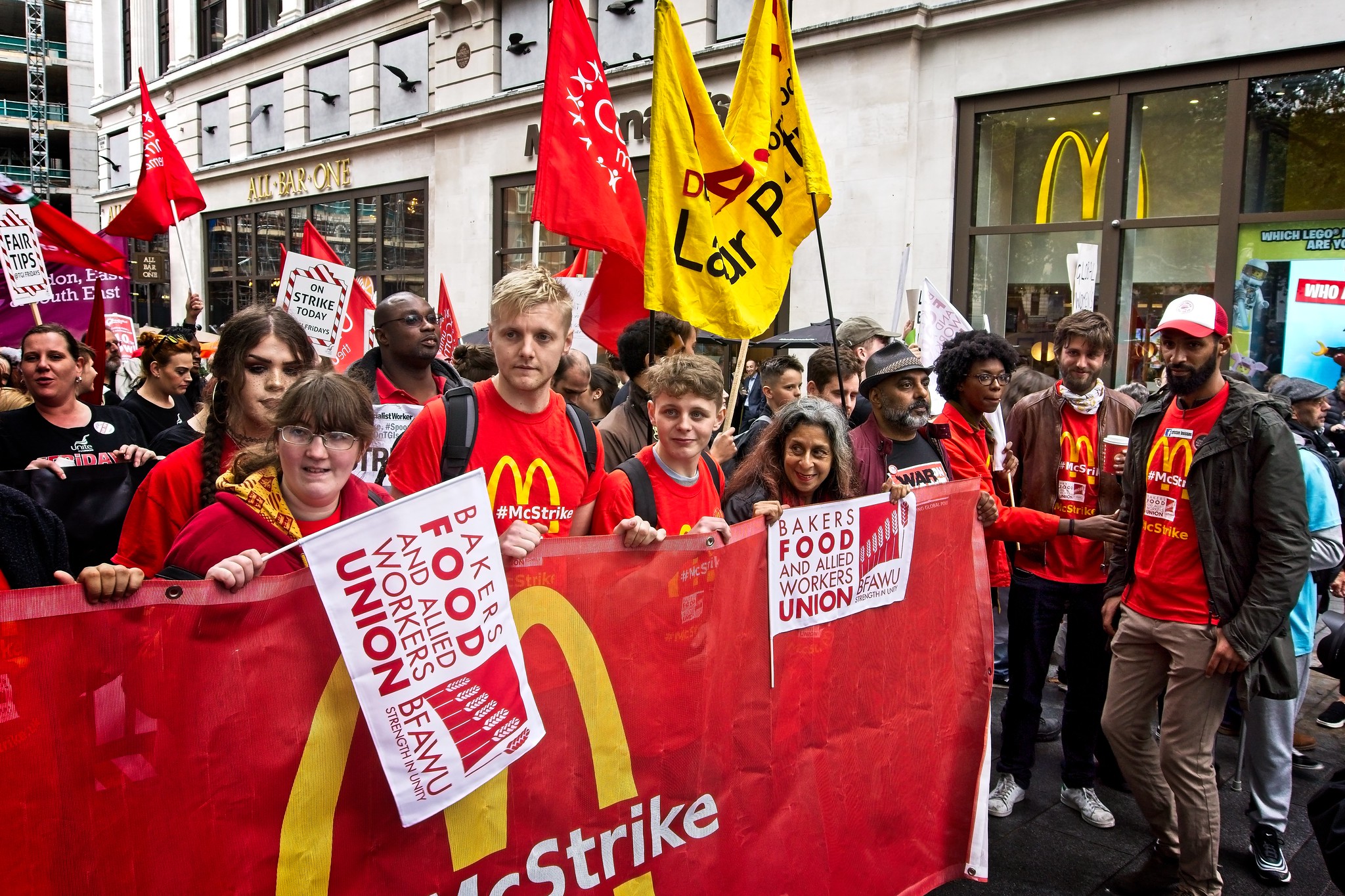 Photo: Garry Knight / Flickr
On 4 September 2017, McDonald's workers made history when they went on strike for the first time in the UK. They joined fast-food workers around the world who are fighting against poverty wages, precarious contracts and for their right to join a union to be respected.
They are winning their fight. In 2018, McDonald's gave their workers the largest pay rise in a decade, but they still won't recognise the workers' union, the Bakers Food and Allied Workers Union (BFAWU).
Please call on McDonald's CEO, Paul Pomroy, to recognise the McStrikers' union.
Join the conversation
Farmers in India are the heart of the country, where agriculture supports more than half of the country's 1.3 billi… https://t.co/XrvWgbitgU
—
18 hours 10 min ago
The pandemic shock doctrine has meant that big agri-corporations have profited while family farmers bear the brunt… https://t.co/TRjxlJMr7l
—
18 hours 10 min ago
To put it into perspective, the number of people laying-down tools represents 3% of the world's population, one-thi… https://t.co/PwFv3dTDUw
—
18 hours 10 min ago