The UK must stop arming repression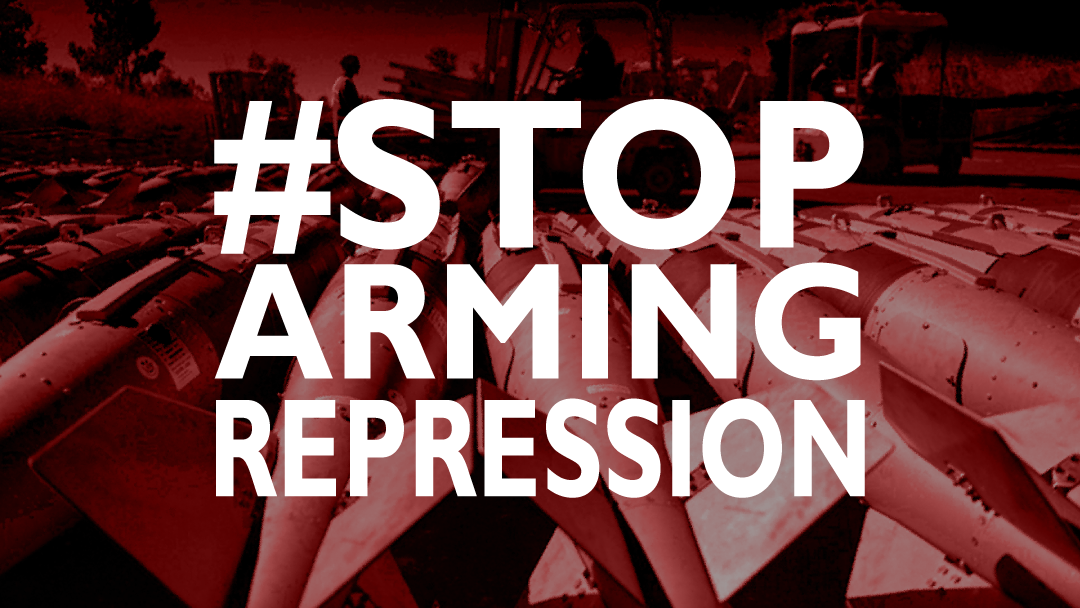 The UK Government approves arms exports each year to regimes committing human rights abuses, including war crimes. This has included billions of pounds worth of arms sales to Saudi Arabia, which has killed thousands of civilians in Yemen.
Take action: pressure the government to end its trade in arms with human rights abusing regimes. 
Join the conversation
Israel's detention of Palestinian political prisoners has always been unjust and illegal, and now Covid-19 poses an… https://t.co/EDGX81TMHD
—
1 day 8 hours ago
RT @WarOnWant: The city authorities in Durban are violently and illegally evicting people during the Covid-19 pandemic. Take actio… https://t.co/OzmcQwnljy
—
2 days 10 hours ago
Tell hospitality and fast food companies to stand with their workers during the Covid-19 crisis. Workers deserve… https://t.co/oC21ooaVPa
—
3 days 8 hours ago