A Material Transition
This resource was published on
| Resources
Image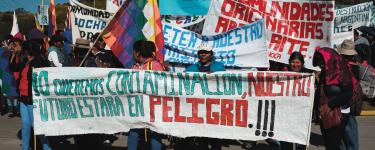 Exploring supply and demand solutions for renewable energy minerals
Image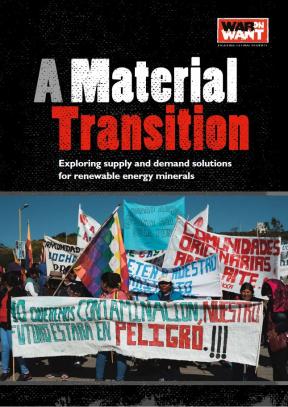 'A Material Transition: Exploring supply and demand solutions for renewable energy minerals' examines the potential widespread environmental destruction and human rights abuses unleashed by the extraction of transition minerals – the raw materials needed for the production of renewable energy technologies.
The report highlights what can be done to avert this devastation and sets out a pathway for a globally just energy future.
'A Material Transition' calls on the UK government to critically question resource use in any green recovery plans. Human rights abuses must be abolished from mineral supply chains and issues of over-consumption urgently addressed. Our high-intensity, wasteful and growth-oriented economy must be transformed so that humanity can thrive within ecological limits. 
Leading environmental organisations in South Asia, ATM in the Philippines, and AEER from Indonesia, have provided in-depth case studies of nickel mining expansion in the region.