Climate-colonialism: Anglo American's mining expansion in Chile endangers millions
This article was published on
| News and analysis
Image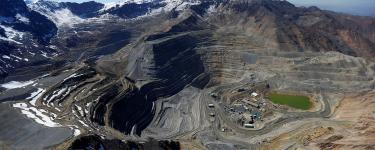 As the world scrambles to transition away from fossil fuels, Chile finds itself at the centre of the struggle between two very different visions of the future.
With its vast reserves of copper and lithium — essential components of renewable energy infrastructure, from wind turbines to batteries — and the potential to become a global production centre of 'green hydrogen' (a process powered by renewables, which doesn't release polluting emissions), Chile will play a central role in the transformation of our global energy systems.  
However, the question that remains is whether this transformation will continue to fuel the extraction and exploitation of people and planet to further corporate profit, which led us into the climate crisis – the continuing legacy of colonial injustice – or instead forge a new path balancing human rights, ecological wellbeing, energy needs, and decarbonisation.
We can't mine our way out of the climate crisis
Earlier this year, London-based mining giant Anglo American was given the greenlight by the Chilean government for its $3 billion Los Bronces Integrated Project, which will massively expand Anglo American's existing copper mining project just 50km outside the Chilean capital Santiago.  
Anglo American has claimed that copper is one of the essential "future-enabling metals and minerals for a cleaner, greener, and more sustainable world". Yet its new mining project will jeopardise the lives and livelihoods of local communities and undercut climate-critical environmental systems – deepening the existing social and environmental conflict in the area.  
Chile's Ministerial Committee gave the go ahead to Anglo American despite its project failing an Environmental Impact Assessment (EIA). Chilean environmental authorities validated the long-standing concerns held by communities and movements that the Maipo River Basin – which provides drinking water for nearly six million people – could be contaminated, that air quality could be drastically reduced, and that glaciers could disappear at an accelerated rate.  
Chilean President Gabriel Boric's support for Anglo American's Los Bronces mining project is a blow to the environmental movements whose support helped bring Boric to power – and who were promised a feminist and eco-centric administration. Anglo American's attempts to address environmental concerns with plans for a desalination plant (to make water drinkable) and a green hydrogen valley (to decarbonise its operations) have not convinced local communities and environmentalist groups – who have seen the damage similar projects have done to Chile's natural ecosystems and biodiversity. Instead, Anglo American's plans have simply illuminated the power the mining lobby continues to wield in Chilean politics. 
Image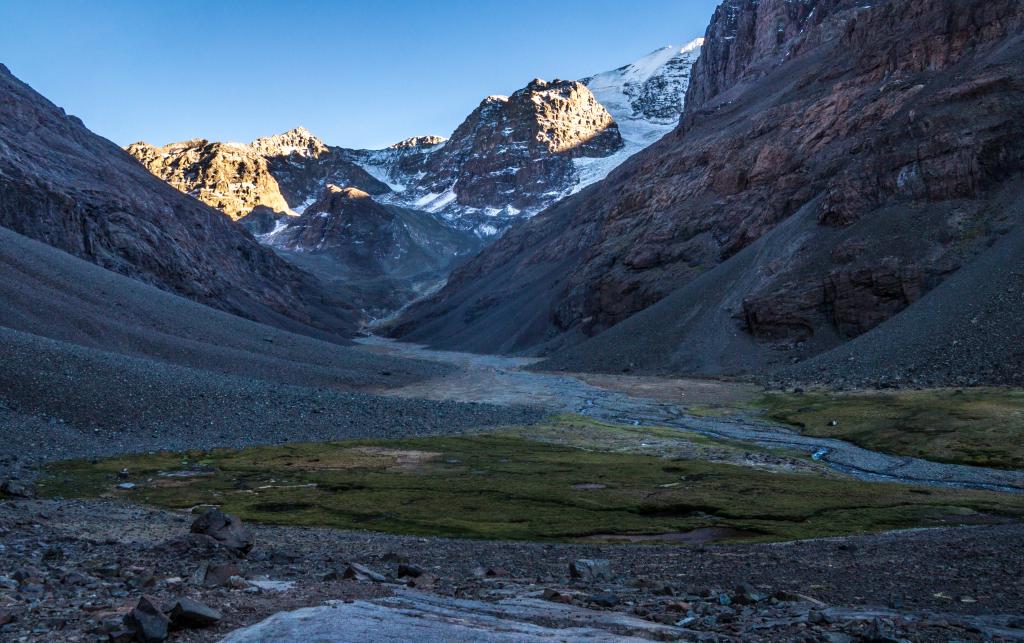 Unmasking Anglo American's greenwash 
Anglo American is attempting to position itself as a climate leader — claiming to be a crucial facilitator of sustainable energy — through its mining of copper and other metals. Anglo American even claims to practice 'sustainable mining' that 'improves people's lives.' 
No Más Anglo (No more Anglo), a land defenders' movement composed of various communities affected by Anglo American's operations, have denounced the mining giant's strategies as greenwashing and false solutions. No Más Anglo refuses to let the destructive nature of mining industries — which endanger communities' lives and damage crucial ecosystems — be swept under the rug, or greenwashed. The mining industry's relentless pursuit of profit is incompatible with climate justice. Movements have vowed to challenge the Chilean government's decision at environmental tribunals. 
The 'green mining' narrative pushed by wealthy mega-mining corporations, such as Anglo American, places the need for metals to fuel the energy transition in the Global North above the impact on Global South communities. Not only does this perpetuate a colonial mindset which places less value on the lives of Black, brown and Indigenous communities — it is simply not true.  
Metals are crucial in the shift toward renewable energy, including for photovoltaic (PV) panels and wind turbines — a necessary step toward decarbonisation. But renewable energy technologies do not necessarily require more metals than fossil fuel-based energy — which uses metals for building conductors, oil rigs and power plants.  
In fact, a recent study by German non-governmental organisation Power Shift suggests that the major uptick in metal demand projections originates from the automobile industry — with metals primarily destined for private electric vehicle production, as well as large-scale construction projects. 
The Earth's metal resources are finite. To ensure a stable supply of metals for the global transition to renewable energies we must take bold action. This means setting metal reduction targets in less critical, resource-intensive sectors — such as transport and construction — to help control demand for metals, while promoting the adoption of alternative materials. This would ensure adequate supplies of essential metals remain for all countries to transition.  
Electric cars cannot deliver climate justice 
At the heart of mining corporations' strategies to position themselves as leaders in solving the climate crisis lies a business-as-usual approach — an approach uncoincidentally mirrored by the wealthy Global North nations driving the climate crisis. These same nations are home to the corporations' headquarters, taxable income, CEO's mansions, and shareholders. Rather than question the patterns of extraction, exploitation and consumption — an illogical model based on the idea of infinite growth — corporations believe that endlessly extracting to make enormous profits for the few is a viable solution to the climate crisis.   
The UK's role in enabling large-scale mining projects like Los Bronces Integrated cannot be ignored. Anglo American is headquartered in the UK, and trades on the London Stock Exchange alongside numerous other global mining giants.  
While the UK government touts itself as a climate leader with ambitious plans for clean energy investment, its actions speak louder: continued support for new fossil fuel projects and an aggressive agenda to secure so-called 'critical metals'. This approach contradicts the vital cooperation needed between nations to address the climate and ecological crisis, instead fostering a 'race to the bottom' driven by endless competition. The result is an unchecked, unjust, and unequal energy transition. 
Plundering the Global South's resources, hoarding crucial metals, then using these resources to maximise corporate profits and not human dignity, all whilst leaving behind intense environmental degradation, isn't climate justice — it's climate colonialism. 
Image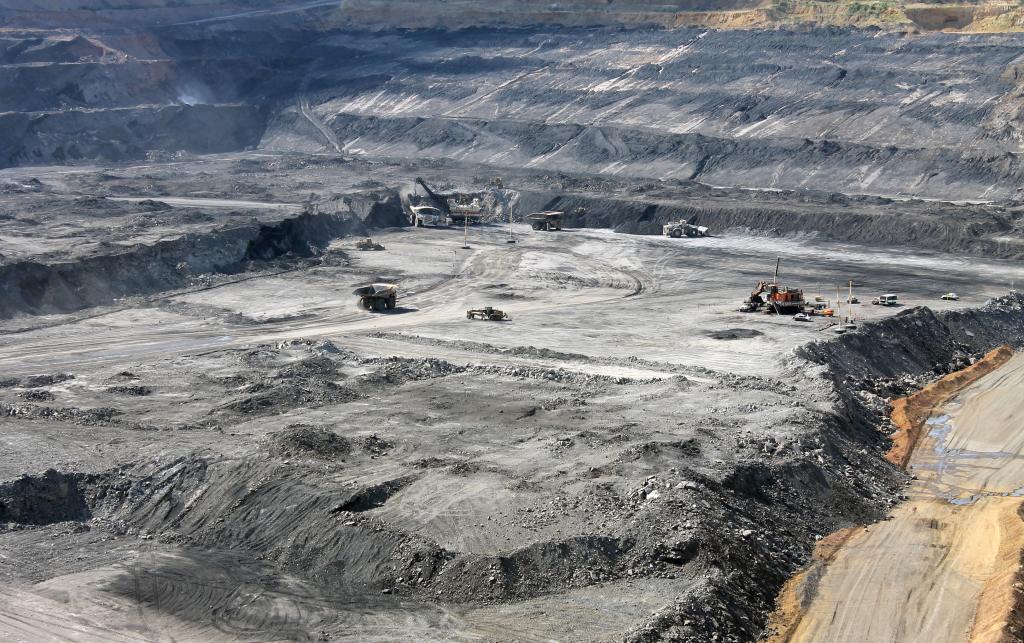 Climate justice not 'climate colonialism'  
As wealthy Global North countries look to export-oriented Global South markets to achieve their promised carbon emissions reductions, the demand for raw materials like cobalt, lithium, and balsa wood increases. This is intensifying pressure on the Global South, leading to further environmental degradation, impacting millions of people — particularly women in economies based on agriculture — as well as non-human life. It is transforming the Global South into a sacrificial zone for the Global North's clean energy ambitions. 
A fair approach to resource use is vital to ensure energy justice. That means reducing the energy consumption of Global North countries, which can be done whilst still raising living standards for the majority of people. For instance, rather than replacing petrol or diesel cars with electric cars, the focus for governments should be on ensuring high-quality, affordable and energy efficient public transport. Similarly, retrofitting homes with insulation would increase energy efficiency whilst reducing heating bills.  
Promoting energy efficiency, making lifestyle changes, and facilitating sustainable consumption patterns, can help reduce the overall demand for resources and alleviate pressure on the Earth's ecosystems. We need to reimagine our energy system from source to use, prioritising justice, equity, and sufficiency.  
Climate solutions come from communities not corporations 
The approval of Anglo American's Los Bronces Integrated Project underscores the challenges and complexities of achieving a just and equal energy transition. The Chilean government's decision is a worrying step backward, but it has driven renewed public indignation and attention to the local conflict, sending ripples across a much larger section of the Chilean population – who have become aware of the potential impact of the project's expansion. 
Image
Corporations such as Anglo American have made extraordinary profits from exploiting people and planet – and decimating Global South ecosystems. Now, these same corporations are co-opting Global North citizens' calls for a low carbon future — by claiming that decarbonising our economies requires the continued plunder of the Global South. War on Want rejects this false narrative, and stands alongside our partners, including the Observatory for Environmental Conflicts in Latin America (OLCA) and the Movement for Water and Territory (MAT), in their struggles to defend Global South territories, nature and human rights against corporate encroachment.  
We can't mine our way out of the climate crisis. We must focus on viewing energy as a public good, rather than a commodity for corporations to profit from. We need a Global Green New Deal to ensure everyone can live with dignity – and can access heating and adequate food – while restoring harmony with our living planet. We must hold energy corporations legally accountable for eliminating human rights abuses in their supply chains and set legally binding targets for reductions in resource use.  
Social movements and frontline communities across the world continue to challenge corporate power — their struggles are key to the search for a just energy transition. Our current energy model, based on extraction and exploitation, must be changed. With determination and persistence, movements can foster meaningful steps towards building a brighter future — a post-extractive future — for all, from Chile to the UK.