Deal of the Century
This article was published on
| News and analysis
Image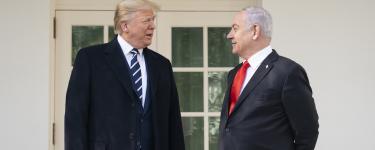 US President Donald Trump, in coordination with Israel and Saudi Arabia, has announced a 'Deal of the Century' they claim will bring peace to the Middle East.
In reality, the deal is one of the biggest catastrophes facing the Palestinian people in this lifetime, designed to strip millions of Palestinians of their rights.
Palestinians are pushing back against these attacks and need our solidarity.
Image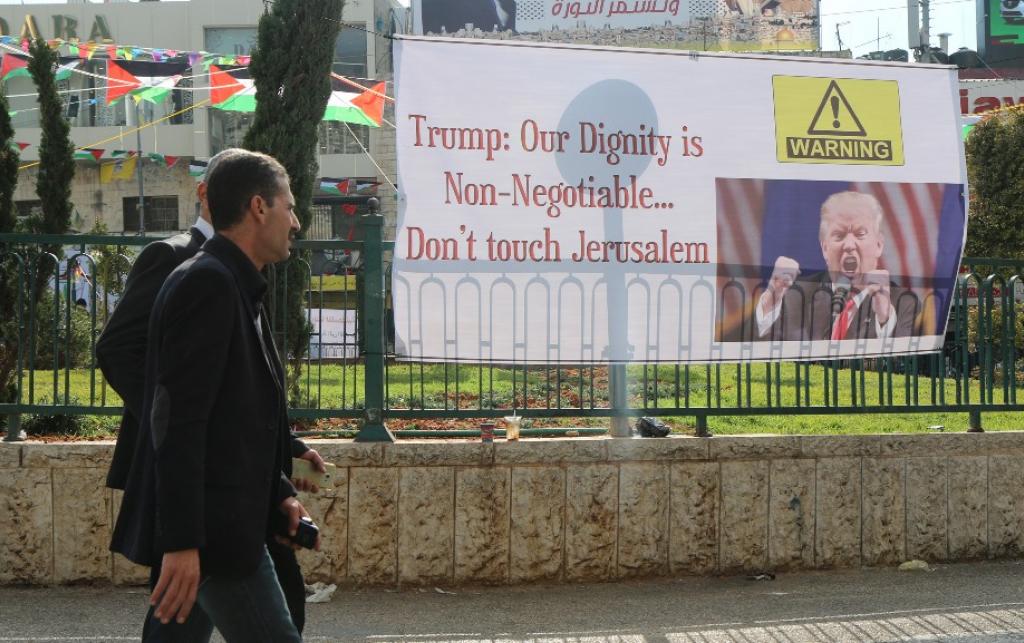 Refugee rights
An attack on Palestinian refugee rights is central to the Deal of the Century. It's already begun, with an assault on the UN agency responsible for providing essential care to Palestinian refugees.
The UN Relief and Works Agency (UNRWA) was established in 1949, in the wake of the mass forcible displacement of Palestinians from their historic homeland. It was mandated to provide relief to Palestinian refugees until the restoration of their fundamental rights, including their right of return. Today, over five million Palestinian refugees receive essential services from UNRWA, including healthcare and education.
In early 2018, the Trump administration announced that it would slash its contribution to UNRWA, leaving the already cash-strapped agency unable to help those in need. And several months later, it announced that the UN agency would have to redefine who would be considered a refugee before the US would agree to fund it again.
This could strip millions of Palestinians of basic services, but on top of this, the move to redefine refugee status means that millions of Palestinians could lose their political recognition overnight.
Seven decades after their initial expulsion, the refugees' right of return remains at the core of the Palestinian struggle for self-determination, and is guaranteed under international law. In the face of this unprecedented threat, grassroots groups from Palestinian refugee camps around the region launched a campaign called "UNRWA is our Right until we Return", calling for international solidarity to protect UNRWA and stand up for the rights of the Palestinian people.
Image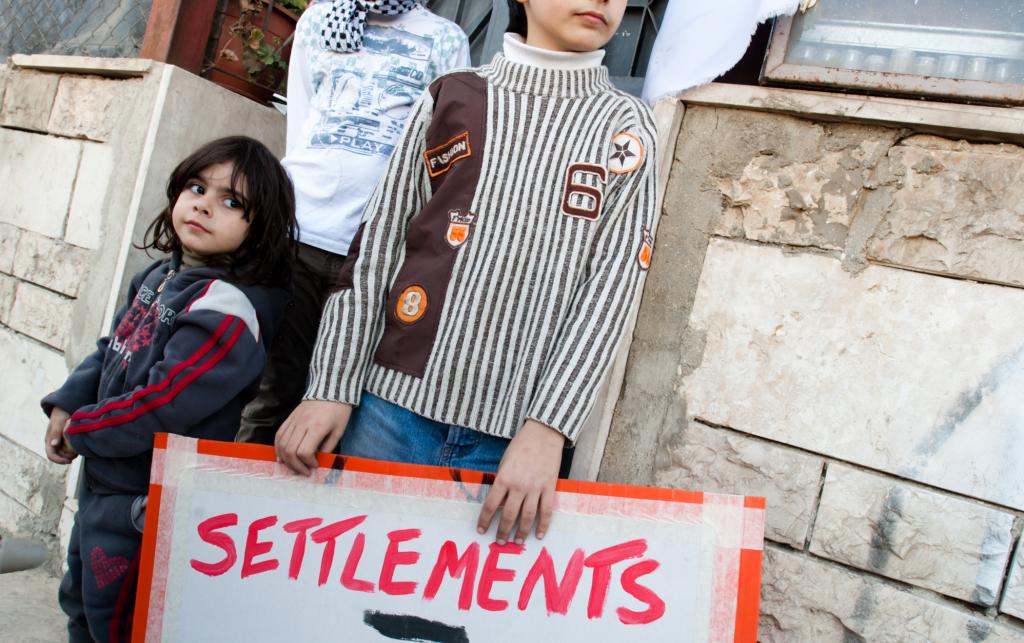 Land grabs
Recognising Israel's illegal annexation of the Golan Heights has made it clear that the Deal of the Century will make way for more illegal settlements and massive Palestinian dispossession.
Just a month after Trump took office, Israel passed a law to retroactively 'legalise' some Israeli settlements in the West Bank. While the bill had come up in Israel's parliament before, it had never advanced far enough to pass. But the Trump administration gave it the US seal of approval, and followed up by appointing advisors outspoken in support of settlements, including Trump's son-in-law Jared Kushner, the architect of the Deal of the Century. 
Then, later in 2019, President Trump tweeted that the US would officially recognise Israel's illegal control over the Syrian Golan Heights. Emboldened by this unprecedented support for Israel's illegal expansion, Israel's Prime Minister Netanyahu vowed to push even further, and formally annex all settlements in the West Bank.
Settlement expansion is a defining feature of Israel's settler-colonial regime; it involves the seizure of Palestinian land, preventing the owners from accessing it, and sometimes destroying their homes or other property, leaving them displaced. Building settlements on land taken from Palestinians is a war crime according to international law, and it is one of the biggest threats facing nearly three million Palestinians in the occupied West Bank.
Palestinians have been resisting these land grabs with all of their energy, against incredible odds. They hold peaceful demonstrations against settlements and demolitions, and they collectively plant new trees and crops in areas under threat, showing defiance against the confiscation of their lands.
Jerusalem
President Trump's announcement that his administration would move its embassy to Jerusalem gave a green light for Israel to ramp up existing policies to push Palestinians out of Jerusalem.
In December 2018, Trump announced that he would move the US embassy from Tel Aviv to Jerusalem, in breach of international law. In 2019, the US closed its consulate for Palestinians in Jerusalem, which had acted as a de-facto recognition of their status in Jerusalem as people living under occupation.
Palestinians in Jerusalem were already facing mounting hardship. In 2019, the UN documented record high incidents of Palestinian home demolitions in occupied East Jerusalem by Israeli security forces. In April that year, 63 homes and other structures were demolished, marking the highest number ever recorded in a single month.
These demolitions result from discriminatory city planning, under which it is nearly impossible to for Palestinians to obtain building permits. Some 100,000 Palestinians in Jerusalem are at risk of having their homes demolished, while illegal Israeli settlements in the city increase at pace. Palestinians in Jerusalem also suffer from a lack of municipal services, and are subjected to a highly securitised environment, with checkpoints and a sophisticated surveillance system that keeps them 'under watch' at all times.
But Palestinians in Jerusalem have a long history of resisting attempts to sever their ties with their city. They protest against new checkpoints and demolitions, and use art, dance, and song to collectively reassert and celebrate Palestinian life, culture, and heritage in their native Jerusalem.
It will take all of us working together to successfully defeat the Deal of the Century.
War on Want stands alongside Palestinians in their struggle for justice, as we stand in solidarity with our partners around the world fighting human rights violations and oppression.
Image