Next UK reports huge profits yet denies Sri Lankan garment workers their 'bonus'
This article was published on
| News and analysis
Image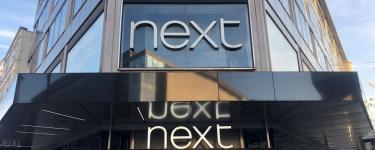 Update: On Friday 8 January 2021 garment workers at Next Manufacturing Ltd in Sri Lanka met with management who finally agreed to pay workers their full December bonus. This is a great outcome for workers who took a stand and acted together, refusing to accept the further erosion of the value of their wages by the denial of their bonus. Other clothing brands should follow suit, and make sure workers in their supply chains are not denied the bonuses they rely on. 
"Annual bonuses are not just a little money for us" explain Next garment factory workers in Sri Lanka. Management have denied workers their so-called 'bonus' - which many depend on to buy essentials they cannot afford with their poverty wages - the final straw which led to a walkout by workers amid demands that Next pay up.
Whilst the UK media reports that Next has "emerged as a winner from a tough Christmas period" its factory workers in Sri Lanka certainly have not. In December 2020, Next Manufacturing Ltd in Sri Lanka, a wholly owned subsidiary of Next UK, told its 2,350 factory workers that it would not pay them their annual bonus. This led to a walkout by hundreds of workers, and only under this pressure did management release 50% of the bonus pre-Christmas. Management is still holding back on paying workers the full amount. Many garment workers depend on this bonus to supplement their poverty wages – which are less than a third of the Sri Lankan living wage. 
In October 2020, Next upgraded its profit forecast to £365million, and at the start of January 2021 it reported stronger than expected Christmas sales.  Even with the disruptions and losses caused by Covid-19, Next's trading statement (released on 5 January 2021) estimates profits of £670m for the year ahead.  
In the UK, bonuses  may be viewed as an additional 'nice to have', rewarded for good performance. However, in Sri Lanka it is common practice for factories to offer bonus schemes as a way of attracting workers while paying minimal guaranteed wages. For garment workers the bonus is essential – it pays for basic necessities which their poverty wage alone cannot provide. Next UK has a responsibility, the means, and managerial influence, to ensure their Sri Lankan workers are paid their bonus. 
Sanduni* works 7am to 6pm five days a week for Next Manufacturing Ltd in Sri Lanka, and her basic monthly salary is LKR 22,500 (£88). She told us: "It is not enough, we have to eat, my kid has to eat and I also have to send money for my mother and father [in the village] too".  A machinist can earn a little more at LKR 24,500 (£97), but this is still less than a third of the Sri Lankan living wage, calculated at LKR 75,601 (£297) by the Asia Floor Wage Alliance. (The AFWA website explains the living wage formula.) This living wage is based on what one person needs to support themselves and two dependants with ess80entials: food, shelter, children's education and healthcare.  As 50% of this living wage is needed just for food, it is clear that garment workers' basic wage is completely inadequate – and illustrates why a bonus is not an added extra for Sanduni and her fellow workers but pay which is vital to their survival. 
Poverty wages were squeezed even tighter for garment workers in 2020 as pay was cut when the Covid-19 pandemic forced factories to close, or operate with reduced numbers of workers. An added expense for workers at Next has been the increased cost that management charged them for using the company's transport to work. The December bonus became even more critical for workers. 
Sanduni was relying on the bonus to enrole her four-year-old son at nursery (which is not free in Sri Lanka). When she received just LKR 11,500 (£45), only 50% of what was expected, it was devastating. "We couldn't even do anything for our kid. This month he has to go back to nursery but there is no way, I don't have a way to send him to nursery." 
Other workers were relying on the bonus to settle micro-credit loans taken out to cover their basic needs, which their wages alone could not pay for, or to buy school uniforms and books for the new school year. Without the full bonus, Next garment workers will not be able to do this. They will be forced to take out further loans and deepen their cycle of debt. 
For decades, the global garment industry has generated vast profits by exploiting its workers – predominantly women – paying the lowest possible wages and accepting little to no accountability for supply chain workers. By chasing the lowest wages around the world, global clothing brands not only maintain poverty wages in Global South countries, they actively drive wages down in real terms, and erode hard-won workers' rights protections.    
Within Sri Lanka and other garment-producing countries, suppliers compete to secure orders.  This means the number of workers employed and the wages they are paid are key to winning contracts and to securing suppliers' own profit margins.  Keeping wages low also ensures that workers are forced to accept overtime to make ends meet, and to work much longer hours to accommodate the ups and downs of the fashion brands' ordering cycles and tight deadlines – which suits the brands and their suppliers.
It is common practice in Sri Lanka for factories to offer 'benefits' such as allowances, bonus schemes or free or subsidised transport or food for workers.  This encourages workers to accept lower wages, but these 'benefits' are easily withdrawn by employers when times are tough - with the justification that they are not part of the contract of employment.  This happened widely across Sri Lanka and Global South countries last year with employers blaming Covid-19. But factories have now re-opened and orders are picking-up. Sanduni didn't see a reduction in her workload at the Next factory. Some factories in the North of Sri Lanka have had even more orders and yet even there workers have been denied the December bonus.  Employers arbitrarily not paying bonuses and allowances is a deeply worrying trend which further squeezes the poverty wages of workers – ultimately to protect fashion brands' profits. 
Global fashion brands evade responsibility for these actions by arguing that the decisions around wages and employment contracts rest with their suppliers. However, Next Manufacturing Ltd is a wholly owned subsidiary company of the Next group, and the Sri Lankan factory was set-up by Next with local management.  Next UK cannot hide behind the excuse that decisions about the bonus and other allowances are out of their hands.
The garment industry's record of sharing profits with its lowest paid workers is shameful, and its progress on paying a living wage dismal.  As UK news reports highlight Next as an example of success in tough times, the rewards for this success are not felt by Sanduni and her fellow workers in Next's own Sri Lankan factory.
Next's treatment of its Sri Lankan workers reflects the global model of powerful international fashion companies creating profits through supply chains that squeeze the wages of workers in the Global South.   A living wage is and must remain central to the fight against the causes of poverty and global inequality.
*Name changed for protection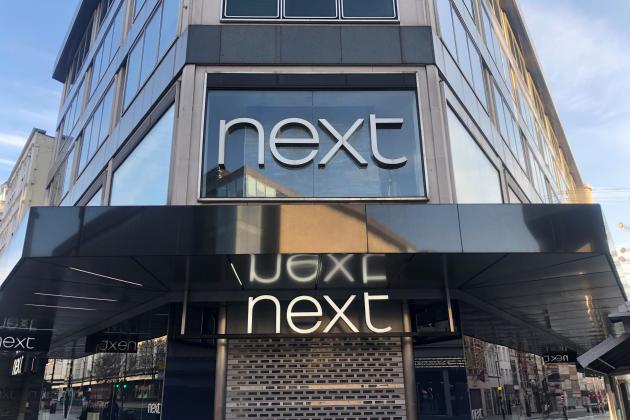 Tell Next to respect garment workers' rights
Workers at a Next factory in Sri Lanka have unionised! But Next refuses to recognise the union.
Act now!