Ten reasons why unions are important
This article was published on
| News and analysis
Image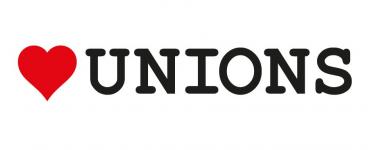 ​​​​​​​War on Want stands in solidarity with workers around the world, who face intimidation and retaliation for organising into trade unions. In February 2022, we celebrate 71 years of standing with workers in the labour movement – and after such a challenging few years, we are incredibly proud to support #HeartUnions week (14-20 February 2022).
There are so many reasons why unions are important. Many of the rights we enjoy at work have been won because workers themselves joined together in trade unions, and fought for them.
Here are just ten reasons you should join a union (if you're not in one already).
1. Unity is strength
Unions allow workers to come together in a powerful, collective voice to communicate to management their dissatisfaction and frustration.
Working people need the protection of a union now more than ever. Some employers have tried to cut through workers' rights legislation arguing that the 'new way of working' – the 'gig economy' where zero-hour contracts have proliferated – doesn't need this protection, arguing that workers are not 'employees', but rather self-employed 'contractors'.
Global companies and fashion brands are keen to point to the thousands of jobs they have created. However, without ensuring that the essential rights of workers in their supply chains are protected, this is not decent work – it is exploitation.
Decent work is about the right to employment to begin with, and that employers should provide a living wage for the employee and the family. It should ensure workplace safety without discrimination and the right of employees to organise as trade unions.
2. Better terms and conditions
Workers who join a trade union are more likely to have better terms and conditions than those who do not, because trade unions negotiate for their members through collective bargaining agreements and protect them from bad management practices.
All aspects of working life should be the subject of discussion and agreement between employers and employees under the protection of a trade union. Trained representatives of the union lead these negotiations on behalf of employees.
Remember, it was the trade unions that gave us the five-day working week!
3. More holiday
Unions won the right for workers to have paid holidays.
The average trade union member in the UK gets over 25% more annual leave a year, compared with a non-unionised worker.
Image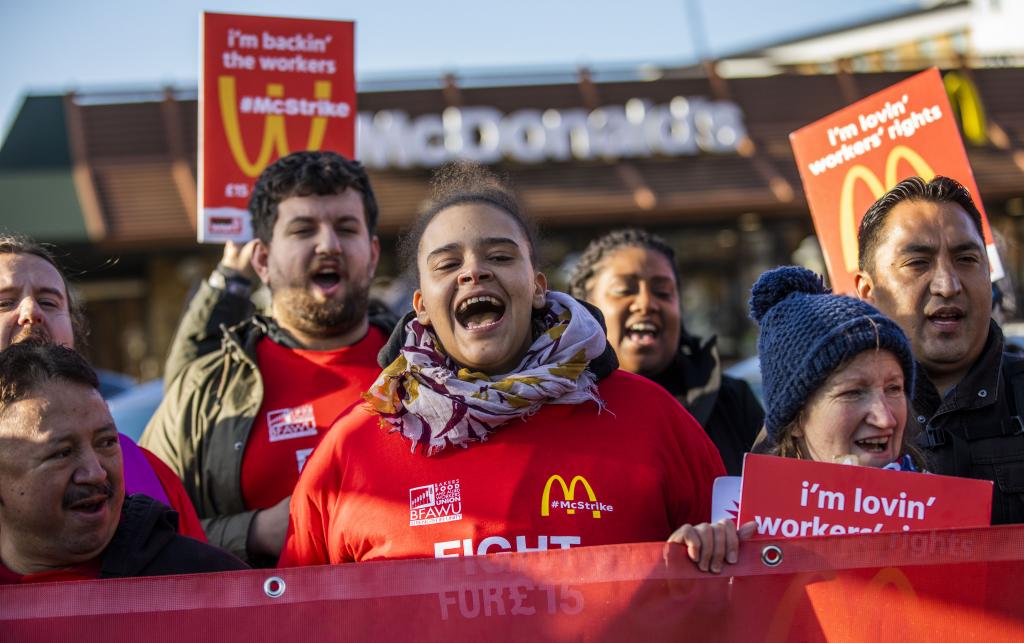 4. Higher wages
You earn more in a unionised workplace. Trade union members in the UK earn on average 6.5% more than non-unionised workers.
McDonald's makes billions every year, but it doesn't pay living wages or its fair share of taxes. In 2017, workers made history when they joined the Bakers, Food and Allied Workers' Union (BFAWU) and went on strike – the McStrike – for the first time. They won McDonald's workers across the UK the biggest pay rise in over ten years.
5. Carers and parents
Unions are responsible for securing and improving maternity, paternal and carer leave for millions of workers.
In the UK, unionised workplaces are much more likely to have parental and carer leave policies in place that are more generous than the statutory minimum.
Image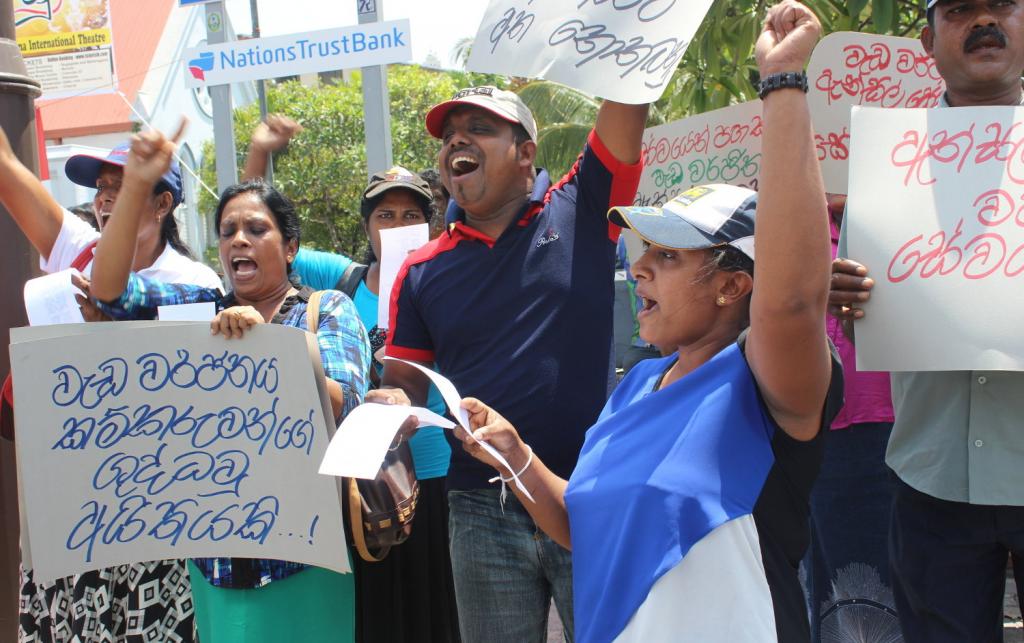 6. Security and stability
Trade union members are more likely to stay in their jobs longer, on average five years more than non-unionised workers.
Since February 2020 and Covid-19, garment workers in South and South East Asia are owed between them up to $5.8 billion in unpaid wages and legally-owed compensation. The pandemic saw high street brands cancelling orders or demanding huge discounts, forcing factories to close, or operate with reduced numbers of workers.
War on Want partner FTZ&GSEU in Sri Lanka has been at the forefront of battling for workers for over 30 years. Free Trade Zones have eroded rights for workers around the globe. In Sri Lanka, as elsewhere, it is mainly women who are exploited by their reduced regulations and minimal protection for labourers.
Together, we have been challenging the garment industry's record of protecting workers' rights. Some companies such as Next performed well during the pandemic in 2020, estimating profits of £670m in 2021. Despite this, Next refused to pay the whole bonus for December 2020 that workers had expected – and for workers in this sector, bonuses pay for essentials, not luxuries. It was the collective power of workers who walked out and refused to accept the denial of their bonus that led Next management to finally agree to pay workers their full December 2020 bonus. FTZ&GSEU continues to support workers still denied full pay, who work and create large profits for our high street brands.
7. Having someone in your corner
By being a union member, you have someone on your side when you need them. You become part of something bigger and have the support of the union when you need it.
Trade unions are part of an international movement – global solidarity is key in highlighting some of the worst atrocities faced by working people. War on Want asked our affiliates from the UK trade union movement if they would stand in solidarity with the hundreds of thousands of farmers and the wider trade union movement in India, and of course they joined and issued a powerful statement to show solidarity with those standing up to protect their livelihoods and their right to organise.
Image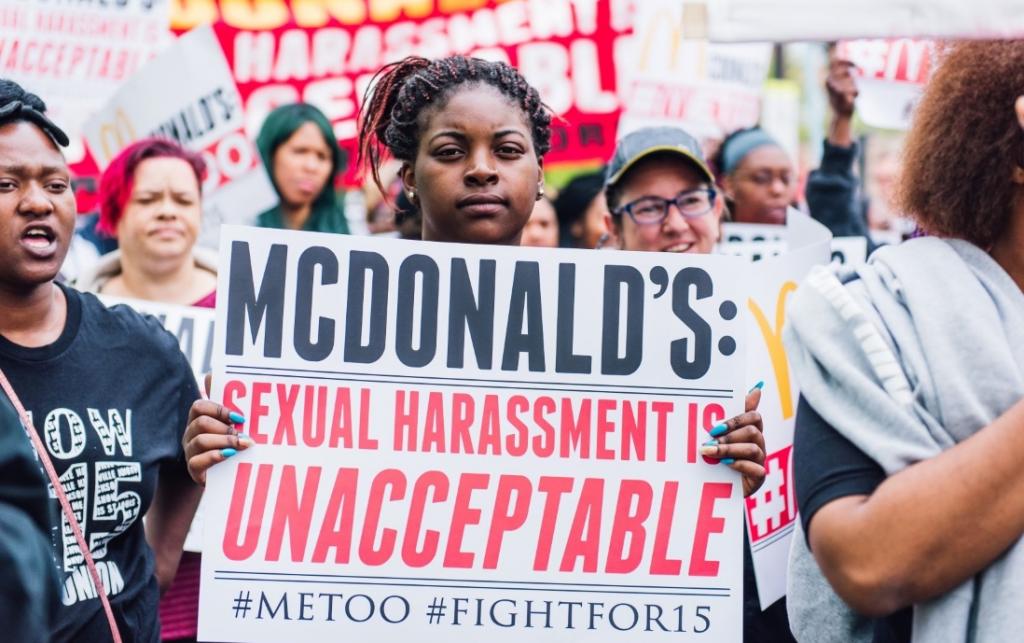 8. Equal opportunities
Unions fight for equal opportunities in the workplace. Trade unions have fought for laws that give rights to workers: the minimum wage, maximum working time, paid holidays, equal pay for work of equal value as well as anti-discrimination laws.
Women from across the world have joined together to speak out about the sexual harassment they have faced whilst working at McDonald's. Workers in the USA have even been on strike about it. In the UK, the Bakers, Food and Allied Workers' Union (BFAWU) is demanding that McDonald's UK CEO listens to worker-survivors and puts an end to sexual harassment in its restaurants.
9. Health and safety
Unionised workplaces are safer workplaces.
There are 50% fewer accidents in unionised workplaces. Local safety representatives, appointed by trade union shops, deal with issues ranging from stress and mental health issues to hazardous substances, and represent their colleagues' health and safety interests to management.
10. Legal support
If you have a problem at work, unions can offer legal services and advice.
In situations such as disciplinary and grievance hearings, your union representative can give you expert advice, support and representation from start to finish.
In 2017, after a four-year battle, Unison won a landmark court victory and overturned the UK government's introduction of tribunal fees. Anyone who has been treated illegally or unfairly at work will no longer have to pay to take their employers to court. Employees no longer have to find £1,200, and unscrupulous employers no longer have the upper hand. Even better, the government has to refund more than £27 million to the thousands of people charged for taking claims to tribunals since July 2013, when the government introduced the fees.
Bonus: Covid-19 means unions are more important than ever
The Covid-19 pandemic shone a light on those workplaces and sectors where poor pay and conditions had become almost normalised, where the gap between rich and poor has grown exponentially, and where wealth is rewarded while poverty is punished.
Across the globe, it is the labour movement that has stepped up to the challenge to give working people a voice. Here in the UK, it was the union movement, not the government, who fought for the furlough scheme which has helped so many workers to keep their heads above water.
Unions have been central to War on Want's work throughout our history because they are critical in the fight against global poverty. We know that around the world, organised workers achieve more collectively than they can as individuals.
Our partnerships with workers' associations and trade unions focus on building strong, representative and effective worker-led organisations that have the knowledge and skills to create and use opportunities to engage with government and employers to realise safe, decent work.
War on Want will continue to work with our affiliates here in the UK and our partners representing and organising workers across the Global South. But as we mark 71 years of War on Want and our work to support resistance movements, we should also recognise that for millions of workers around the world every day is a day of resistance.
First published on 12 Feb 2018, updated in Feb 2022.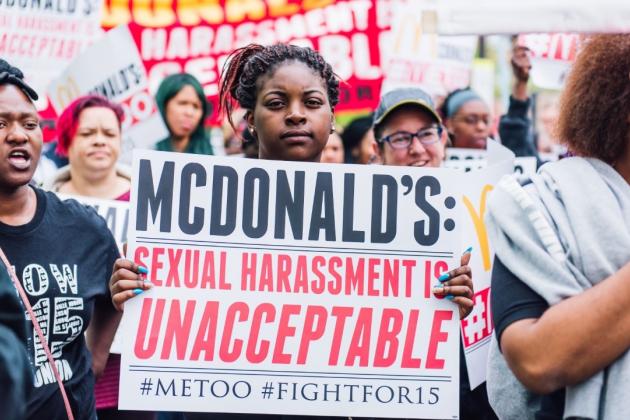 End sexual harassment at McDonald's
McDonald's has a sexual harassment problem. Email McDonald's UK CEO Paul Pomroy
Take action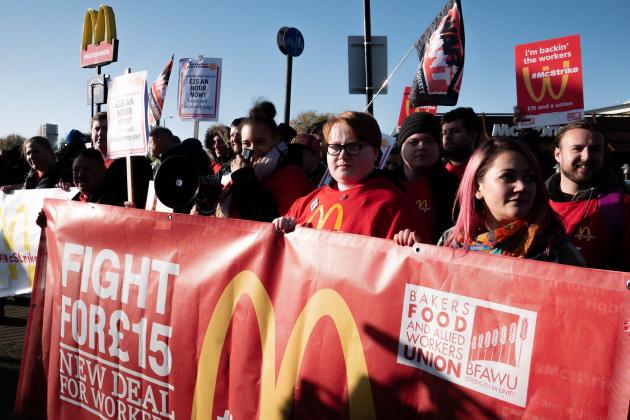 Demand that McDonald's respects the union!
Please call on McDonald's CEO, Paul Pomroy, to recognise the McStrikers' union
Act now