Judge, Jury, and Occupier
This resource was published on
| Resources
Image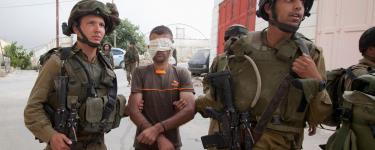 Israel's military court system in the occupied West Bank
Image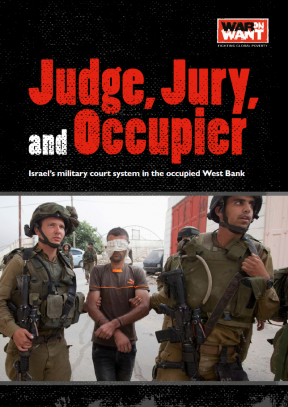 'Judge, Jury, and Occupier: Israel's military court system in the occupied West Bank' exposes how Israel's military court system upholds its illegal occupation in the West Bank by enforcing repressive laws imposed on the Palestinian population to suppress dissent, quash resistance to occupation, and to deepen its military rule.
The report calls on the UK government to increase support for Palestinian human rights defenders and impose a two-way arms embargo on Israel.
Israel's use of military laws and courts over the occupied civilian Palestinian population breaks international law, including the prohibition of torture and the forcible transfer of prisoners from an occupied territory into the occupying state.
'Judge, Jury, and Occupier' report: questions & answers
Palestinian human rights organisation Addameer provided original research for the report, including case studies of Palestinian individuals' experiences in the military court system.