HSBC: divest from Elbit and other companies arming Israel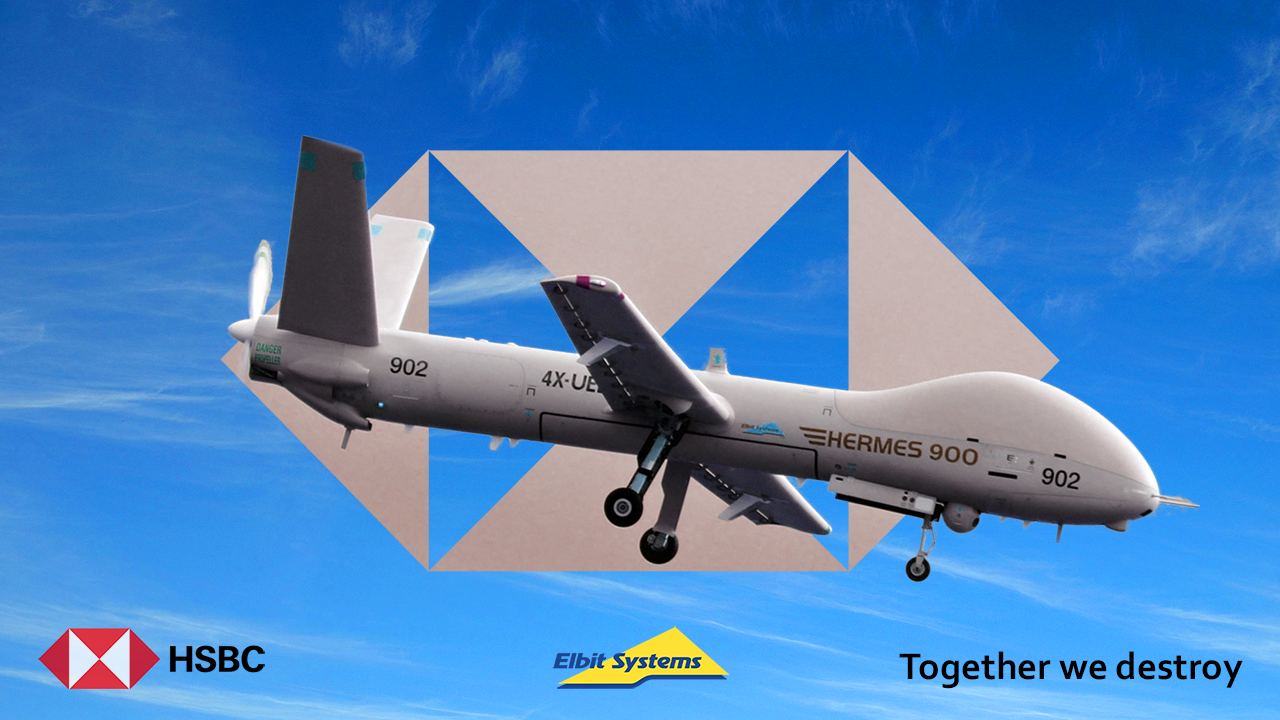 Israel uses military force to maintain its oppression of Palestinians. It targets people with tear gas grenades, rubber-coated bullets and live ammunition, and carries out mass arrests, house demolitions and extrajudicial executions.
This brutality lies at the heart of Israel's systematic violations of Palestinian rights, amounting to serious breaches of international law, and even war crimes.
HSBC is a major shareholder in companies selling weapons and military technology to Israel including Elbit Systems, which manufactures drones and surveillance technology, and has recently sold Israel cannons for internationally banned cluster munitions. HSBC claims to have a strict policy against doing business with companies involved in cluster munitions production, but as of 2017, it held £3.6 million worth of shares in Elbit Systems.
We can't allow banks on our high streets to continue lending support to Israel's militarised repression of Palestinians. Together, we can break the chain of complicity.
Tell HSBC to divest from Elbit and all other companies selling weapons used in violence and human rights abuse.
Join the conversation
'Migrants are not a problem to be solved, it's the causes of migration that need solving. That means a people's com… https://t.co/B0CBXcbl7f
—
10 hours 33 min ago
Tendayi Achiume UN special Rapporteur on Racism, Xenophobia calls for transnational & national social movement buil… https://t.co/CGnepoHlad
—
12 hours 18 min ago
We need to develop structural critique of discrimination - it's not just hate speech. Need to use CERD - it's legal… https://t.co/MqUJP1FbpA
—
12 hours 23 min ago